A digital message without a bottle, hope for the post-jilted generation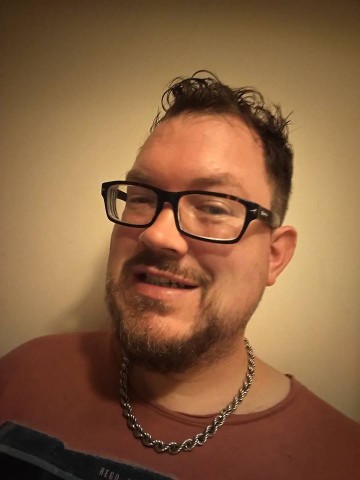 Born in Essex in the early 80's Ben is now an aspiring music producer who created music mainly in the genre of EDM(electrical digital music), Dance and used to be a hopeless romantic. His un-thought-of bold alias 'Todays Advanced Society' is available on a few different music platforms, you can buy it on Google Play Music or for the Apple using iTunes.
His EP called "Experimental" features five-foot tapping and thoughtful tracks with titles such as "Jehovah Break" because the cheeky Jehovah's would knock on Bens door, "Bass Comes believe" a reflection of sinister dark times of the past, "Wavey Gravey Jazz Funk" light-hearted experimental, "Cymbal Cyclone" this influence came from House Music and "Garage is Back/Flux" which Ben's ex-girlfriend gave some pointers on composition.
Ben likes Soundcloud also where his alias is 'Sunglasses at the back of Church' the Church influence came from his passed on Grandparents. Growing up, Ben was influenced by the Vinyl Beat Mixing Genres of the UK and the Western Republic of Ireland as well as the Italian Rave Scene. While studying Art in the 90's Ben 'wrong crowded' and was very ill a lot of the time from Cannabis, Ecstasy, and Alcohol, if it had been the injection it would have been certain death. As the years went on Ben started a Vinyl collection buying DNB choice-cuts that he liked and played a few small parties on the turntables. Mental-health though was on the decline, Ben wandered hundreds of miles aimlessly ending up in Hospital.
In 2007 Ben decided to change his life and went back to University now Certified Disabled he managed to get a BA Honours Film & Digital Media Studies, graduating in 2011. Meanwhile, Ben was attending the fellowships of AA & NA for Fifteen years and started attending Church in memory of his Grandmother who died from a Brain Tumor. Ben chose his path of Re-Habilitation through Education the fellowships of AA & NA & attending the Alpha Project & Church.
At present, Ben lives now without Alcohol or taking Narcotics. He is healthy, happy and enjoys Producing Music. Ben believes he can technically 'invent sliced bread' metaphorically (he can think of something maybe no-one has ever thought of). Ben has an interest in reading, further study, and helpful psychology, the social media is an addiction Ben couldn't shake off yet.
Instagram: https://www.instagram.com/see_the_link/
Media Contact
Company Name: G Media
Contact Person: Ben
Email: Send Email
Country: United Kingdom
Website: www.facebook.com/gmediasolutions