Sultana of Mindanao & G.O.D. Chairman Bestowed as Princess of Humanity by Brahma Kumaris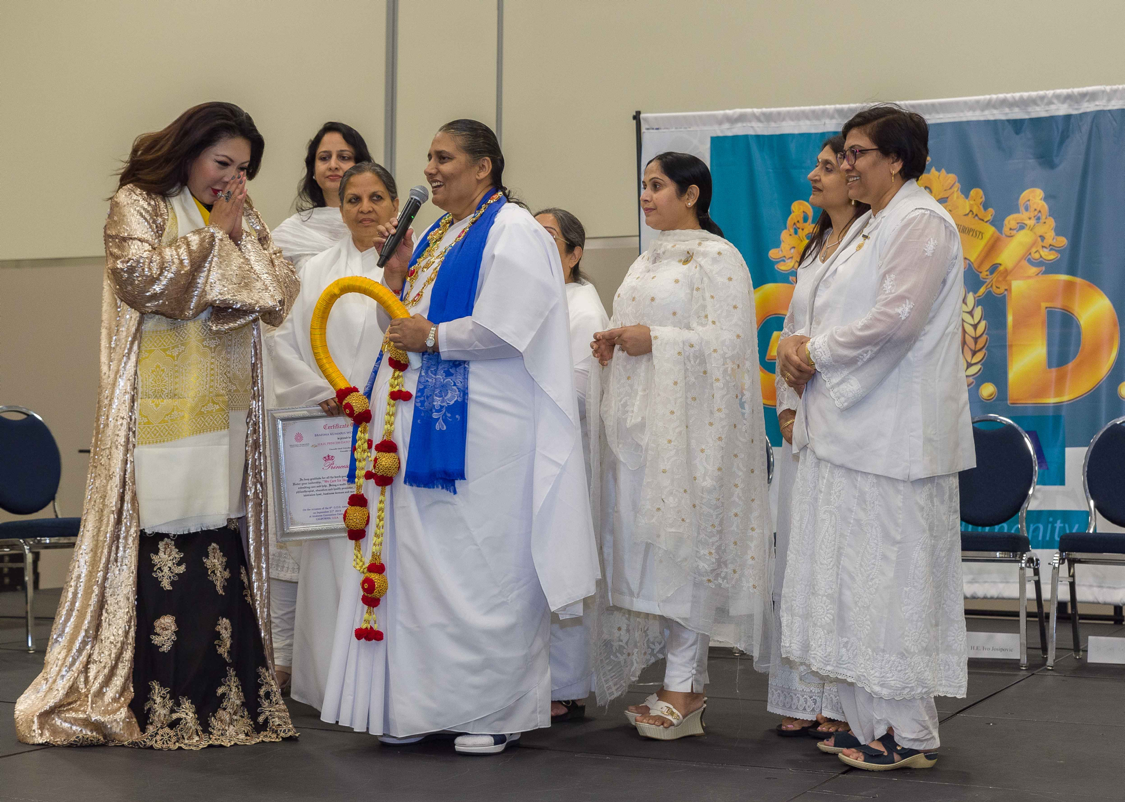 International Faith based organization the Brahma Kumaris bestow the "Princess of Humanity Award" to HRH Sultana Princess Maria Amor on the occasion of the 8th G.O.D. in America in Los Angeles
The Brahma Kumaris World Spiritual University based in Mount Abu, India bestowed the Princess of Humanity Award to the first ever female Sultan and Queen of Power in Mindanao, Sulu and Palawan of the Philippines, Maria Amor Torres on the occasion of the 8th Global Order of Dignitaries and Philanthropists (G.O.D.) Awards last September 21, 2019 at one of California's landmark, the Anaheim Convention Center.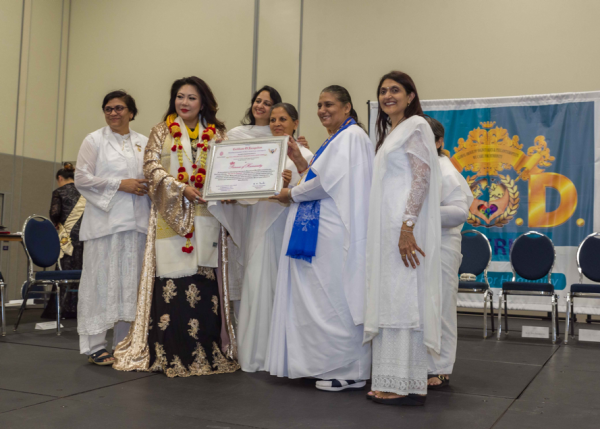 Brahma Kumari Senior Leader, Honorable Usha Ramanlal Naik who is also a G.O.D. Award recipient as Spiritual and Wellness Ambassador felicitated the award along with the other sisters of the said organization. She recited the proclamation as follows:
"The Brahma Kumaris World University International is proud to bestow the honor to H.R.H. PRINCESS RADEN DATO MARIA AMOR TORRES, Founder of We Care for Humanity and Chairman of the G.O.D. Awards as PRINCESS OF HUMANITY, in deep gratitude for all the work you have done for Humanity and World Peace around the globe. Under your leadership, "We Care for Humanity" has initiated many innovative and important activities in extending care and help. Being a multi-faceted and multi- awarded soul, globally recognized diplomat, philanthropist, education and health promoter, women and children's champion, community leader, artist, television host, businesswoman, and most of all a humanitarian. You are a great influencer of Global Harmony." – RAJYOGINI DADI JANKI, Chief of Brahma Kumaris, Mt. Abu, India.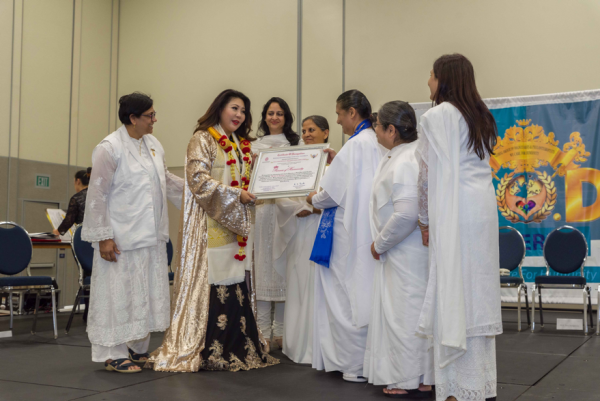 "I am eternally grateful to Brahma Kumaris for this honor, to be called as their Princess of Humanity is such a big validation and recognition of my work. My only mission in life is to serve. I have dedicated all my time and energy, and the rest of my life seeking for answers and solutions to the problems that humanity faces every day. I am but one person, but my purpose is to promote universal humanitarianism, to convert every human being into humanitarians, and together we can solve global issues."
The Princess continues, "I am thankful to sister Usha Naik, for nominating my name and for working with We Care for Humanity. Great collaborations ahead. I also congratulate her for the award bestowed on her by the 8th G.O.D. in America, validated and awarded by Former Presidents of Croatia and Ecuador, Queen of Uganda and Princess of Benin."
Amor is also the Ambassador of the 16 Royal Houses of Lanao and the Lanao Muslim Professionals Fraternity (LAMUSPROF). She is the founder of the Eco-Palace for Humanity set to rise in Marawi for the benefit of the indisplaced people (IDP) due to the Marawi siege in 2018 where 20,000 families lost their homes and livelihood.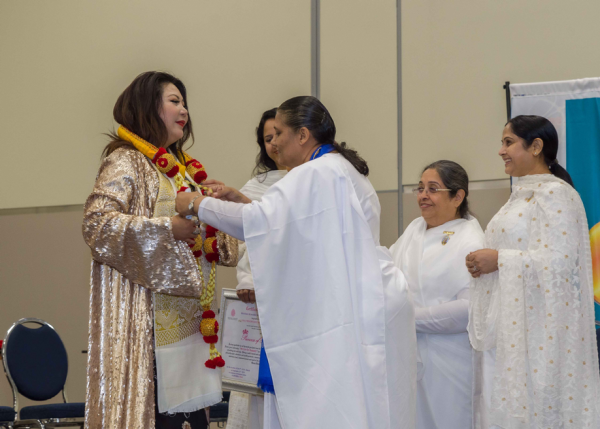 Media Contact
Company Name: WE CARE FOR HUMANITY
Contact Person: WCH Admin
Email: Send Email
Phone: 8185145756
Country: United States
Website: http://www.godawards.com