Lifestyle Coach and Bestselling Author Releases Anthology to Help Liberate Others from Shame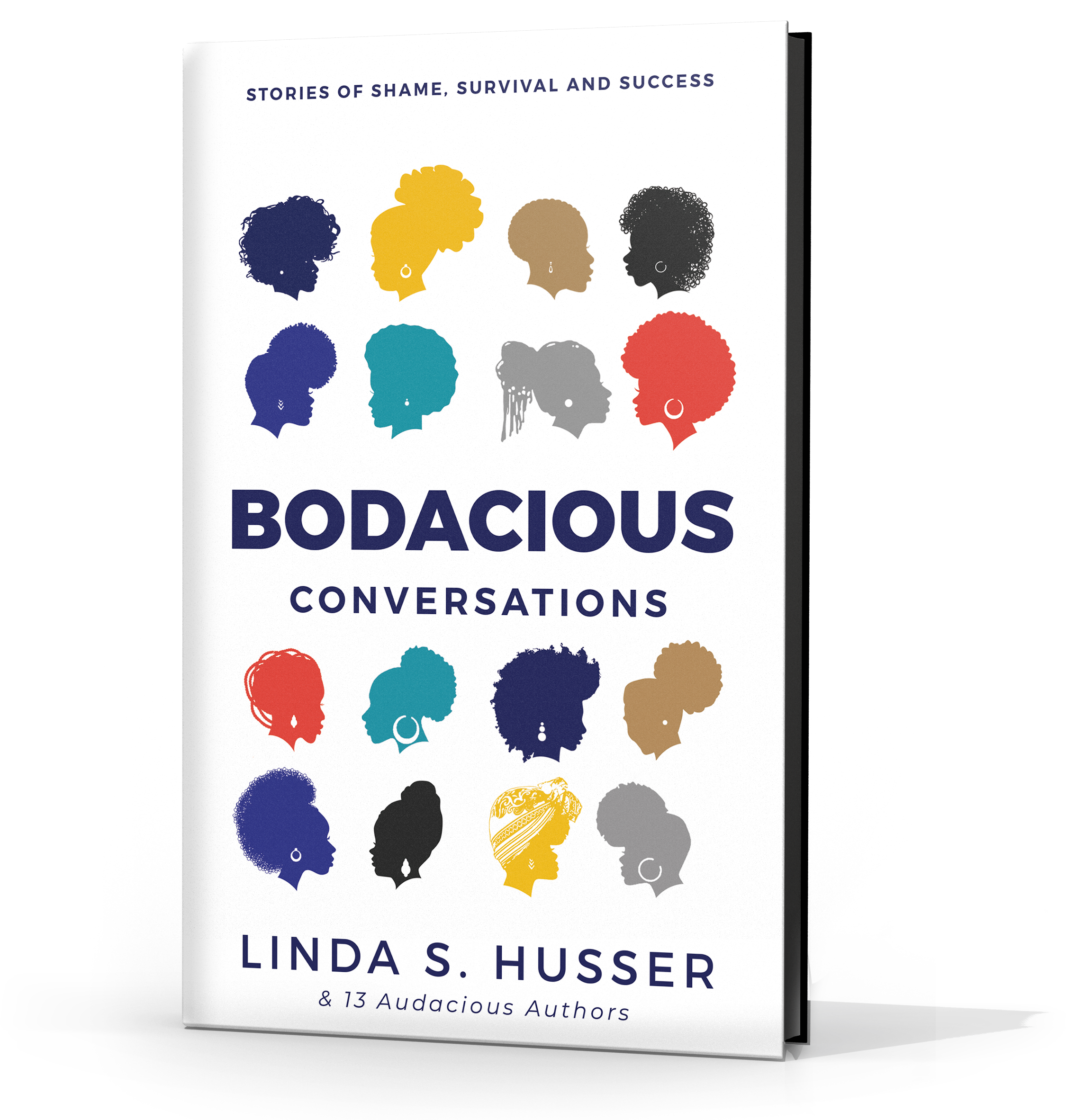 Shame can be a toxic and devastating emotion that lingers on for years, causing feelings of unworthiness. But exposing shame is not an easy thing to do. Rather than reveal it and negate its power, many people often cling to it, believing that it's what they deserve. To show those held captive by this destructive emotion how to break free and audaciously move forward, Linda S. Husser has released Bodacious Conversations: Stories of Shame, Survival, and Success.
ANAHEIM, CA – October 2, 2019 – In Bodacious Conversations: Stories of Shame, Survival, and Success, author and lifestyle coach, Linda S. Husser, has teamed up with thirteen courageous storytellers to reveal their moments of shame and tell how they have managed to stop lying to themselves, break shame's chokehold, and overcome its stigma. The sensitive subject matters addressed in Bodacious Conversations are intended to inspire, encourage, and lift others out of shame.
"Shame is like a virus. It spreads throughout our lives and contaminates and disrupts our wellbeing. It is the root cause of many ills that plague our society: depression, alcoholism, drug addiction, anxiety, etc.," says Husser.
The deeply personal accounts shared in Bodacious Conversations are encouraging and empowering stories from overcomers. The authors featured have made the wise decision to end their codependent, destructive relationship with shame in hopes that others will do the same.
Bodacious Conversations gives those oppressed by shame the courage to liberate themselves. "I believe that the cure for releasing shame is very simple: you have to expose it! But it's not going to be easy. It will require tremendous work. Your need to be free from the negative chatter in your head has to be stronger than the judgment you feel you will receive once you tell your secret. As long as you give in to the social forces that created shame and that keep you quiet, it perpetuates the stigma."
A bestselling author and speaker, Linda S. Husser is the Freedom Fanatic and Bodacious Lifestyle Coach for mature, modern women who are seeking to redefine themselves, move into the next chapter of their lives, and become who they've always known themselves to be—bold, brave, and free. Through coaching, courses, and kickass solutions, Linda is fulfilling her mission of inspiring women to step out of the shadows, stop playing small, and stand in their phenomenal power.
Published by Purposely Created Publishing, Bodacious Conversations: Stories of Shame, Survival, and Success is now available for purchase at www.lindashusser.com.
Media Contact
Company Name: Purposely Created Publishing Group
Contact Person: Shani McIlwain
Email: Send Email
Phone: (888) 949-6228
Country: United States
Website: www.publishyourgift.com