Ckinz & Lex Talk about Success with "Mhm" on YouTube and Keontay Bluford
October 2, 2019 – Ckinz & Lex are having the time of their lives. After the huge success of their single "Mhm", and three other top songs, which have seen over 100,000 plays on major online music channels, the duo can be seen with their manager Keontay Bluford talk about their newfound success on YouTube. Another good news is their featuring with Afroman.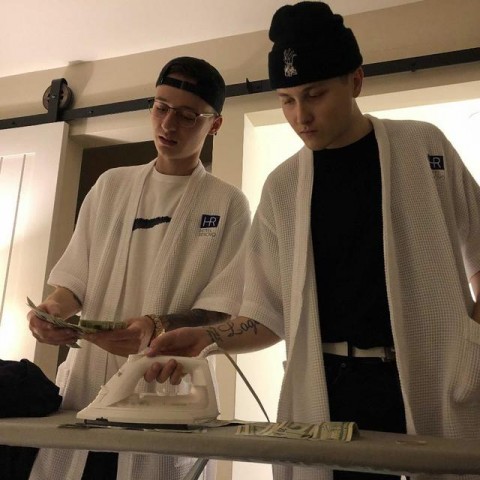 The success of "Mhm" and other singles isn't the first time for Ckinz & Lex. As recently as July 2019, one of their songs was released in a video by NELK Boys, receiving over 3.8 million views and over 100K plays on iTunes, Apple music, Amazon Music, Soundcloud, etc.
Listen to Ckinz and Lex on Spotify:
https://open.spotify.com/track/0yqqxeboyk9X0FGfWfquOn?autoplay=true&v=T
Coming from Iowa, CKinz & Lex have been active on the group music scene since 2017. The Iowa rap music scene is perceived in stereotypes, and the duo has worked hard to break these myths, inspired and supported by their fans who hold them in respect.
The music of CKinz & Lex takes inspiration from the Atlanta rap scene, with many melodies, autotune and catchy hooks. Their music always tells a story, and it's also easy for their fans and listeners to catch the vibe of their sounds.
CKinz & Lex have countless songs on Soundcloud and YouTube. They have partnered with names such as Graveyard Studios, Beezy Tha Real and Ro Pesci. Their one and only goal – make music that people love to listen to.
Keontay Bluford manages CKinz & Lex, and is responsible for bringing them into limelight and in mainstream music, with their first major show, their first major feature, and most of their plays on online music channels like Spotify and iTunes.
For more information:
Instagram: ckinz_and_lex / lexmusicia / ckinz_music
Facebook: CKinz & Lex
Media Contact
Company Name: Keontay Bluford Records
Contact Person: Keontay Bluford
Email: Send Email
Country: United States
Website: https://open.spotify.com/track/0yqqxeboyk9X0FGfWfquOn?autoplay=true&v=T