"My Journey" Solo Art Exhibition by Young Artist Helena Chen Yi Jin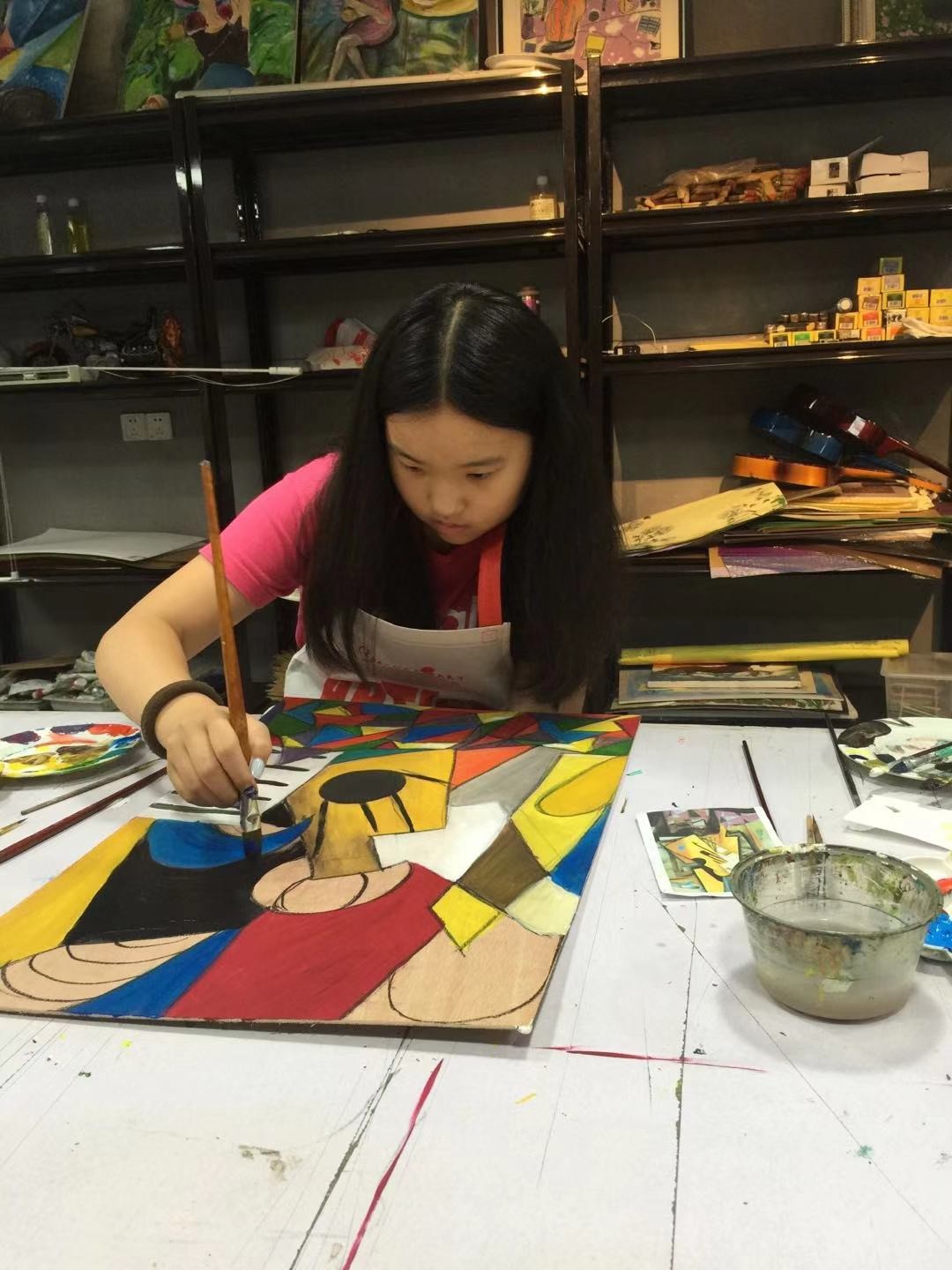 Art Exhibition by COA Foundation, October 5 at the gallery on 1110 2nd Avenue, Suite 200, NY, NY, 10022
On October 5, 2019, the COA foundation held an art exhibition for a talented young individual, Helena Chen. The exhibition, titled "My Journey," featured 27 of Helena's original works.
"My Journey," was inspired by personal stories and experiences of her cosmopolitan life. Helena's exhibit features a poignant collection of works depicting themes from freedom and duality, Utopia and eternality, to jauntiness and childhood innocence.
While some works utilize oil paint to depict landscape representations of challenges and spontaneity, others feature modern acrylics depicting the busy, organized chaos of an urban lifestyle.
Helena's exhibit would not be complete without her more personal works, such as Journey, an oil painting of her travels in Venice, and Hometown that Helena created using icons from her hometown of Shanghai.
Helena began painting at the age of 5. Her first exposure to painting was during a summer camp with Creative Arts school in Shanghai, where she fell in love with the arts. Helena has been a global citizen since birth – born in Singapore, lived her early years in Germany, and moved back to her father's hometown of Shanghai for her primary and middle school education at Shanghai International School. Helena's inspiration comes from her personal experiences during her life journey. "My Journey" Art Exhibition is her first art exhibition, featuring some of Helena's award-winning paintings from various art competitions in Shanghai.
Shadow (Reflection) is a piece that Helena completed after her trip to Switzerland. As the serenity of the landscape reminded her of the Chinese Mid-Autumn Festival, Helena paints the fairytale of Chang'e and her rabbit, the Chinese Goddess of the Moon.
Freedom demonstrates Helena's maturity in both art style and thinking. The hand on the right side represents the freedom of thought and how Helena's journey has led her to become a free thinker. While the hand on the left side, with a background of smoke and fire, represents restraint and oppression.
For such a young artist, she has already developed her own distinct style, and is known for her versatility in utilizing a variety of mediums to express her creativity.
In 2017, Helena participated in the M50 (M-50中外少儿艺术创意大赛) Art Competition, a youth art competition for Chinese and international students, where she received 2nd place. Asked about the art exhibition, Helena said that she was very happy to be able to display her works for others, and that she was able to make others smile with her art.
About COA Foundation
COA Foundation is a non-profit organization aimed at building an online language-learning and cultural-exchange platform for Chinese people in the U.S. COA was founded in Philadelphia, a city famous for its historical and educational background. COA has a current body of volunteers from New York, Boston, Philadelphia and other cities on the East Coast. The core members are alumnus of University of Pennsylvania, Columbia University, Temple University and Drexel University. The ultimate goal of COA is to gather educators of excellence and online learning resources on the East Coast of the U.S. to provide Chinese learners of the English language in the US with greater learning opportunities and access.
Media Contact
Company Name: Lingrong Culture
Contact Person: Wang Yurong
Email: Send Email
Phone: 2134007851
Address:3185 Wilshire blvd
City: Los Angeles
State: CA
Country: United States
Website: www.lingrongculture.com