The Burkholz Insurance Agency is opening in Las Vegas Nevada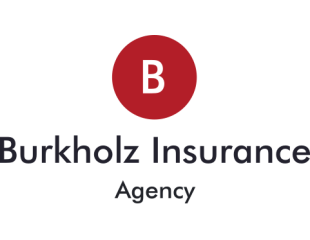 The Burkholz Insurance Agency is opening in Las Vegas Nevada. They present themselves as a premier insurance company in Las Vegas Nevada with several companies that will entice customers to cheaper prices. With many laws in Las Vegas changing prices and effecting the way insurance companies change their premiums, The Burkholz Insurance Agency boasts the freedom to be able to provide several companies they are able to work with to provide cheaper pricing to customers. How can that be beatable? Very difficult with the freedom of 10+ companies at their disposal.
Because of increasing claims due to DUI's, accidents and higher volume of tickets there is no wonder why it's better for agents to provide a multitude of companies at their disposal. One law that makes things somewhat more difficult for car insurance companies is the law that insureds are able to go after whomever hit them with no disclosure of the previous claim that has been paid to them, causing the insureds company who is at fault to pay double for the claim. If you can image the premium increases and the amount of lawyers that are in the area, there are thousands and thousands of lawyers in Las Vegas who all claim they can win your case, and if the fact that the insured just got paid due the accident and they are able to disclose that information then that doubles their claim payout along with insurance companies are forced to increase their premiums. That can cause pricing to sky rocket. The city needs a company who can give them several options in order to provide a better chance for lower premiums.
Nationwide, Travelers, Progressive, Safeco and more all endorse and worth with The Burkholz Insurance Agency and partner with them in a Nationwide effort to provide better coverage at an affordable price.
"I am very pleased to provide a better price and cheaper insurance for individuals who may not be able to find a better insurance insurance price, Burkholz Insurance Agency is able to provide it," says Eric Burkholz, owner of the Agency. "I speak with customers all the time who need cheaper prices, they aren't getting the help and attention they need from their company. I'm proud and happy to provide a cheaper price for our customers."
The Burkholz Insurance Agency is proud to announce their opening in Las Vegas to provide cheap car insurance in Las Vegas and are excited to serve and provide services for the people of Las Vegas for years to come.
For more information visit: https://www.insurance4lasvegas.com
Media Contact
Company Name: Burkholz Insurance Agency
Contact Person: Eric Burkholz
Email: Send Email
Phone: (702) 625-8340
Address:202 Fremont St, #100
City: Las Vegas
State: NV 89101
Country: United States
Website: https://www.insurance4lasvegas.com