"5G Operators' Incompetence Spooks Investors while Tech Giants Salivate", says Researchica!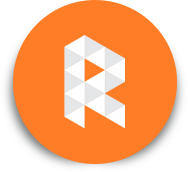 London – October 10, 2019 – Some alarming research findings about 5G adoption in telecom have just been released by Researchica in its latest report titled, '4G to 5G: Worldwide Developments, Deployments, Revenue Models, & Forecasts 2019-2025'. According to the report, the flawed approach adopted by telecom operators isn't convincing investors on 5G technology, and this is putting 5G at risk of being hijacked by tech giants and disruptive startups.
According to Researchica's latest report, the flaws in the way operators have approached 5G percolate up to even the 5G pioneers. Put bluntly, "the early adopters are approaching, marketing, and selling 5G wrongly".
Their aims are ambitious, covering up to 90% of the target market population in the first year of 5G launch, but the risks are for real. The telecom operators, who have launched 5G commercially following the introduction of 5G smartphones and 5G CPE (customer premise equipment), also risk losing control in the 5G value chain, making their investments unjustified just like it happened with 4G and 3G networks.
"5G use cases is a brilliant idea, let it come, we are going to nail it because innovation runs in our veins", said the CEO of a multinational mobile network operator in 2014 Mobile World Congress at Barcelona. Here comes 2019, except just a handful, most operators are confused preferring to wait and letting someone else take the risk in hope of replicating their platter with tastes and use-case acceptability proven.

A basic flaw is to not charge premium for 5G, which is not merely an upgrade to 4G. Instead, alarmingly they are offering discounts, which wasn't seen even with 4G. The chances of big players controlling the 5G value chain are thus high. According to the report, "offering 5G without any premium for any reason is suicidal."
"Researchica is of the view that there are many entry-level 5G use cases, and SK Telecom has unlocked a few of them. Why can't others? Operators need to target 'progressive pioneers' in their market and build their 5G offerings accordingly," says the report.
Due to poor planning, operators haven't been able to calculate an acceptable return on investment from 5G in near term. New digital network streams are thus not in the pipeline, and operators, not able to secure financing, are not looking beyond their core offering. They must come up with some real differentiators for 5G to charge a premium, which are not faster internet or voice calling, but real new offerings, says the report.
The report goes on to highlight other areas of concern with 5G strategies. 5G is coming faster and delaying it or doing it half-heartedly will cost telecom operators much more than they can possibly imagine. While 5G is attractive to the industries and will prosper, with over 1,000 startups building upon it, the telecom operators aren't even offering connectivity, leading to 'private 5G networks'. 5G opportunities are thus likely to be hijacked by tech giants and disruptive startups.
Solution to the problem lies in understanding the differential characteristics in various industry/market/ consumer setups. Businesses looking to land the 5G tech are enjoined to approach industries capable of leveraging 5G with proofs of "revenue increase" and seek some percentage of the profit/ revenue 5G had saved. Businesses need to be convinced 5G can compound their profits. It is said that a lackadaisical wait and watch approach is hurting MNO 5G growth.
David Brown, Senior analyst at Researchica, said, "Telecom is the only industry where volumes (connected human, animals, machines, and things) are growing at 30-50% a year, but revenues are continuously shrinking."
David suggested, "5G is a big opportunity for telecom operators. The fate of telcos will totally depend upon the choices they make today, and the tough decisions they take today. And, I mean 'really tough' decisions because their existence is in danger for sure."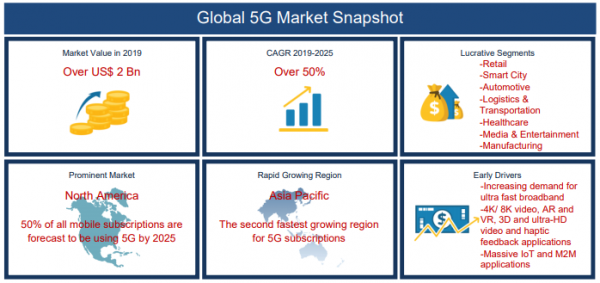 The research considers more than 45 key operator efforts, appreciates and criticises them while laying down stones of foundation for those looking to step up. The full report examines 4G to 5G planning by operators, network deployment considerations, product and pricing strategies, and 5G adoption trends as well as drivers for market growth. Highlighting what works and what doesn't — based on the experience of commercial operators — it uncovers the pain points and the keys to success for 5G service providers worldwide. Like Computers in the beginning, 5G needs entrepreneurial vision and zeal. 5G needs its own Steve Jobs, a visionary, risk taker — a fire starter.
Read more at https://www.researchica.com/reports/4g-to-5g-worldwide-developments-deployments-revenue-models-forecasts-2019-to-2025
Order the report before October 20, 2019 and get 50% discount!
Media Contact
Company Name: Researchica Ltd.
Contact Person: Gemma Blessed
Email: Send Email
Phone: +44 2032397876
Address:71/75 Shelton Street, Covent Garden
City: London, WC2H 9JQ
Country: United Kingdom
Website: https://researchica.com/