This revolutionary new comb makes coloring hair as easy as sliding a comb through the hair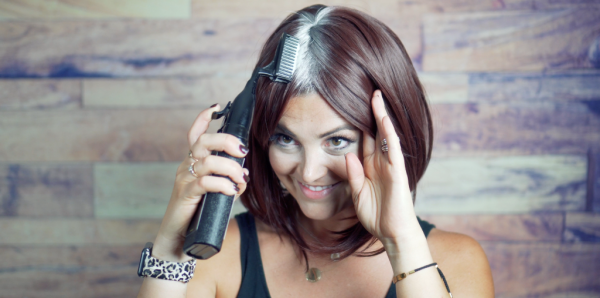 Click and Comb is an innovative new 'smart comb' launched on the crowdfunding platform Kickstarter, which makes coloring hair as easy as running a comb across your locks. It's a fully automated hair coloring comb that eliminates all the fuss involved in the coloring process. Using this comb, the user can get a professional-grade coloring easily at home, while nourishing and relaxing their hair with the goodness of coconut and jojoba oil.
Anyone who has colored their hair at home knows the hassle of mixing the colorant with activator and applying it to their hair. The dripping of the color, and getting stains on clothes, skin and a messy bathroom are some of the disadvantages of using the conventional ways of coloring. The salons, on the other hand, maybe convenient but can be highly expensive. Thankfully, this new device Click and Comb brings a solution to this problem in the form of an easy to use, portable and hassle-free device that can be just slid through the hair, to get rich and long-lasting color, covering all the grays. Click and Comb is comprised of two components, comb and tubes, that are both reusable, saving a lot of costs on both salon and home coloring process.
Each package can be used for up to 10 touch-ups, 3 full short hair applications or 2 full medium hair applications. What makes it better is that it is made from recycled aluminum and eco-friendly tubes, so no damage caused to the environment. The user can refill the tube any number of times, cutting down on their plastic usage.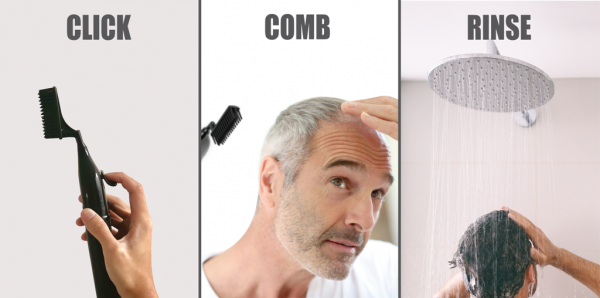 To use Click and Comb, the user can simply click the button on the back of the comb and it will automatically mix and deliver an equal amount of hair coloring foam on to the comb head. After this, the user can simply comb their hair to get the rich foam onto their hair and wait for 35 minutes and wash the foam with lukewarm water to get rich color and shiny, nourished hair. To start off, Click and Comb is offering natural black, dark brown, medium brown, light brown, chestnut brown, wine red, and violet burgundy to suit the needs of a variety of customers.
Click and Comb aims to raise $9011 USD and the backers can get it at an early bird price with up to 20% off the retail price. Once the campaign hits 2,000 backers, the founders will package each comb with a free hair clip so the users can keep their hands free while coloring their hair. If the campaign reaches 5,000 backers, Click and Comb will be delivered with a reusable hair coloring cape to protect your clothes while coloring.
Find more information on their Kickstarter campaign page.
Media Contact
Company Name: Dazzling Dream Cosmetics, Ltd.
Contact Person: Summer Shan
Email: Send Email
Country: Canada
Website: www.clickandcomb.com