With Over 50 Years of Service, Custom X-Ray Becomes the Leading Provider of Complete X-Ray Imaging Equipment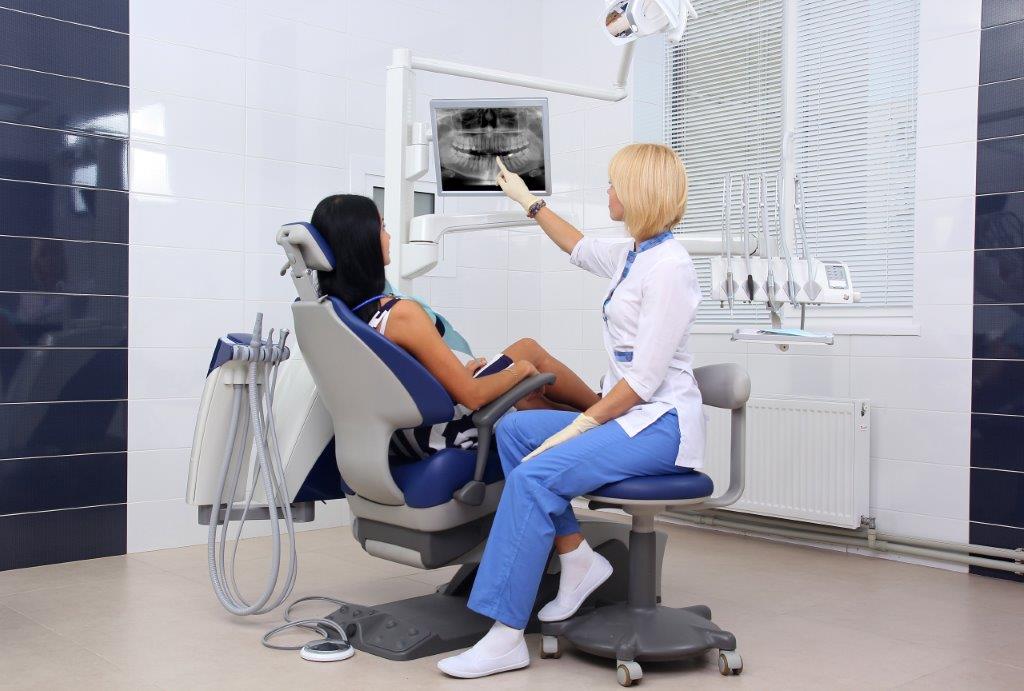 "Our business has been built by Word of mouth over the past 50 years. Recommendations are the best sales and marketing tool we could ask for. When you want to work with a dedicated family-owned company, call us for your personalized consultation." – Tonya Wiertzema (CEO)
Custom X-Ray Imaging has managed a flawless track record as one-stop shop for x-ray imaging equipment for 50+ years and plans to stay #1 with its game-changing radiographic equipment.
Digital X-Ray imaging equipment and the clarity to view in detail a patient or animal's bones is important to detect quickly if there is any problem or injury so that treatment can begin right away to avoid permanent damage. But doctors and vets can only do so much without advanced technology allowing them to look inside body for problems they can treat. Luckily, with the cutting-edge digital x-ray equipment offered by Custom X-Ray Digital, they can easily and quickly find out issues in the body and treat them accordingly.
Custom X-Ray Imaging is a family-owned business that was established in 1968, and since then, it has been providing advanced digital imaging equipment for every generation. The company offers innovative and top-notch radiographic equipment for dental, chiropractic, orthopedic, urgent care facilities hospitals, podiatry and veterinary xray equipment applications. Custom X-Ray Imaging strives to provide the best x-ray equipment for sale with nationwide installation and rapid on-site/remote support.
The founder of the company, Tonya Wiertzema, is a degree holder in respiratory therapy & radiology, and she uses her expertise, skills and vast knowledge for the continuous improvement of her products and services. Some of the main products by Custom X-Ray Imaging include DR Systems, CR Systems, PACS Solutions, Laser Film and Printers, Radiology Equipment, X-Ray Films, X-Ray Accessories and more. They also offer x-ray equipment repair and maintenance for optimal performance.
Furthermore, the company also provides used or reconditioned equipment to meet all types of budgets. Another innovative offering by Custom X-Ray Imaging is that doctors and vets can get custom solutions designed for their specific needs with necessary features and measurement tools, allowing them to upgrade their practice with ease and affordability.
With their top of the line CARESTREAM VXR X-Ray System, Vita Flex CR System or DRX-1 System, coupled with CARESTREAM Image Suite software, vets can precisely diagnose the problem and work on its treatment. The gist of the matter is that Custom X-Ray Imaging has revolutionized the radiography industry with its futuristic devices for all types of industries which is precisely the reason for its massive success.
To know more about the Custom X-Ray Imaging or to procure their products and services, please contact them via (602) 439-3100 or visit their website https://www.customxray.com
Media Contact
Company Name: Custom X-Ray Digital Equipment Sales & Service
Contact Person: Tonya Wiertzema
Email: Send Email
Phone: (800) 230-9729
Address:2120 W Encanto Blvd.
City: Phoenix
State: AZ
Country: United States
Website: https://www.customxray.com/