InkjetBiz Announces the Launch of UniNet Bundles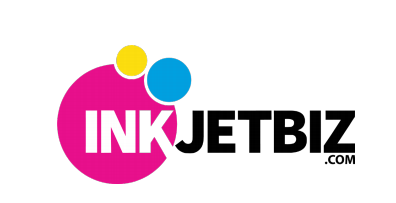 Good, Better and Best Printing Solutions
InkjetBiz, Sunnyvale, California, is pleased to announce the immediate availability of the UniNet line of textile transfer printers. In addition to launching the UniNet line, InkjetBiz will be offering a variety of new systems with unique solutions with the UniNet iColor 550 as its base.
UniNet, a manufacturer of on-demand digital print technology, has developed the iColor 550 for the pro- duction of textile transfer prints for garments and a variety of other applications. The iColor 550 is one of the most versatile textile transfer printers available with the ability to use specialty toner upgrade kits to print fluorescent, clear, security, graphic arts and dye-sublimation applications.
According to Elmira Mirnezami, Sales Executive at InkjetBiz, "As part of the launch of this product line, we have developed a unique multi price strategy that allows customers to purchase what is best for our customers. Some may not require all of the pieces and others will want the entire solution. We can assist them with customized solutions."
InkjetBiz provides not only the textile transfer printers but also provides systems which include complete solutions for imaging t-shirts and much more. The systems start at $5,495, including live support, offering progressively better capabilities with an increased array of applications.
InkjetBiz also offerings world-class training and support programs in support of the UniNet product line. The world-class support and training include live online training, interactive peer-to-peer computer interfacing for technical issues, optional online digital marketing assistance and optional one-on-one training.
Mirnezami continued, "Our plan was developed to ensure we do everything possible to help our customers with the launch of the UniNet "T-shirt and More" business."
InkjetBiz is now shipping the UniNet iColor 500 product line with all of the specialty packages available for sale through the extensive product selection at http://www.inkjetbiz.com
About InkJetBiz (IJB)
InkjetBiz provides customers with the most advanced and highest-quality digital imaging solutions possible at an affordable price IJB's website at www.inkjetbiz.com
With more than 20 years of experience, Inkjetbiz offers the highest level of product quality and consistency for wide-format and desktop printers. We take pride in the fact that all our original inks are made in the USA.
We offer complete solutions for textile transfers, dye sublimation, color separation along with other important markets including signage, proofing, fine arts graphic arts and photography. We represent a variety of products from leading digital imaging companies such as Mutoh, Mogk, UniNet, Insta Graphics, OKI, Shock Line, CADLink, Wasatch and others.
Media Contact
Company Name: InkJetBiz
Contact Person: Howie Witshu
Email: Send Email
Country: United States
Website: www.inkjetbiz.com