Pristyn Care Aims to Serve 50,000+ Patients By End of Fiscal Year 2019-20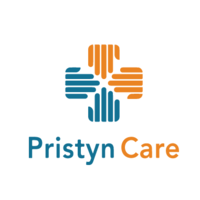 Gurgaon based modern healthcare startup – Pristyn Care, founded in 2018, aims to provide treatment to 50,000+ patients by the end of the year 2019-20. Their aim is to drastically improve the experience of people seeking medical advice and treatment in various fields.
Since its inception, the company has expanded to 14 cities in just one year – Delhi NCR, Hyderabad, Bhopal, Chennai, Kolkata, Bangalore, Patna, Bhubaneswar, Ludhiana, Lucknow, Kanpur, Gwalior, Agra and Chandigarh. The efforts and resources that are invested by Pristyn Care to build a hassle-free and smooth patient experience are commendable.
Dr. Vaibhav Kapoor, Co-Founder at Pristyn Care, a laser specialist, has witnessed the slamming healthcare services himself which helped him identify the gap in the healthcare sector. In our conversation with Dr. Vaibhav Kapoor, he said, "Our aim is to provide patient care better than ever."
The Momentum Behind Healthcare
Pristyn Care, a Sequoia India funded organization, is successfully delivering seamless surgical experience. Usually, such startups appear to be growing in popularity across the region, but Pristyn Care appears to be a step ahead, including a relatively dispersed workforce with employees, hiring specialized doctors, associating with hospitals and clinics around the country.
Co-founder – Pristyn Care, Harsimarbir Singh said, "We're moving in a direction of re-aligning healthcare in India to improve structure between patients and healthcare providers along with insurance companies." He also said, "This is to remunerate innovation that improves health outcomes and creates value by providing seamless surgical experience."
Apart from providing exemplary patient experience and adding value to their lives, Pristyn Care also made to LinkedIn's list of "Top 25 Indian Startups to work for". It explains how strong and dedicated team Pristyn Care is.
Next moves for Pristyn Care
Pristyn Care plans to expand further across India with an aim to provide quality treatment. Specialties available at Pristyn Care are – Proctology, Laparoscopy, Urology, ENT and Gynecology. They plan to launch their services in 10 additional cities by 2020 with new categories along with the existing ones.
With the idea to transform healthcare services, Pristyn Care aims to treat 50,000+ patients by the end of the year 2019 with advanced technology and personalized care. They are growing relentlessly to ensure month-on-month growth.
Media Contact
Company Name: GHV Advanced HealthCare Pvt. Ltd.
Contact Person: Rahul
Email: Send Email
Phone: 9717544097
Country: India
Website: Pristyncare.com