Techspert Services has now partnered with Kisi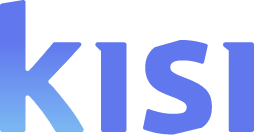 Techspert Services has now partnered with Kisi, a modern cloud-based control system. Kisi is the most popular keyless access control system. This new relationship gives Techspert Services client's a competitive edge when it comes to security and convenience.
No need for badges, codes, etc. With Kisi, it is as simple as using your smartphone as your key card to unlock the doors. And when necessary, the ability to offer traditional key cards is still available. This all comes with the benefits of cloud management for administrators. With Kisi being a cloud based security, the reliability is the best in its class. This partnership gives Techspert Services clients the best security system on the market for pennies on the dollar compared to their competitors.
Techspert Services is an all inclusive IT Support, Managed Services Provider. Headquarters are located in Jacksonville, FL but are also currently serving the areas of Orlando, FL and Tampa, FL. Established in 2012, Techspert services has been known for their reputation of reliability, excellent customer service and overall level of communication with their clients. Managed IT services are needed for every business, big or small. IT Support isn't just fixing computers or glitches in your laptops. Techsperts Services offers a well thought out IT strategy for each client's specific scenario that can help improve and maintain efficiency within the current budgets technology infrastructure. With their vast knowledge and proactiv intuitive nature, Techspert Services is breaking way for the new way of IT management.
"Today Kisi is the industry-leading physical security system for modern facilities. Arming your team members with a keyless entry system does more than eliminate keys — it builds a vibrant office culture. Our simple web dashboard and easy-to-use app save administrators and employees time, result in fewer interruptions, and add up to a positive work experience day after day. Kisi is the only access system that offers a future proof end-to-end solution. Over-the-cloud updates occur in real time and enable full automation through third-party software integrations. Our keyless entry system is installed in thousands of high-traffic facilities across the globe. More and more companies are switching their security to do it the Kisi way." – Kisi
Technology is an investment for your small business. Techsperts is an investment for your technology.
For more info, visit: https://www.techspertservices.com/services/it-support/orlando
Media Contact
Company Name: Techspert Services
Contact Person: Robert McNicholas
Email: Send Email
Phone: 9042048292
Address:1301 Riverplace Blvd Suite 800
City: Jacksonville
State: Florida
Country: United States
Website: https://www.techspertservices.com/