Sumayyah Labadie's newly released "The Treasure Hunt" Is a Well-Written Tragic Memoir with a Bittersweet, Peaceful Ending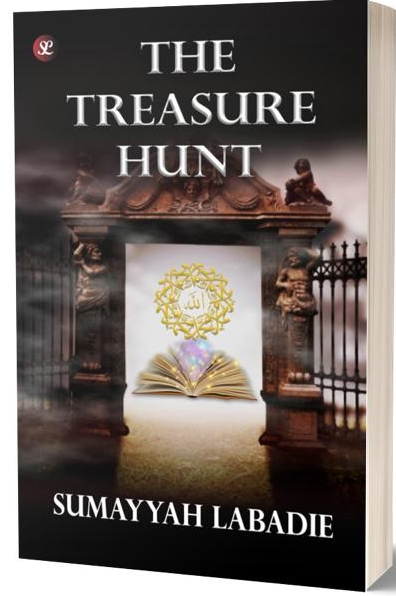 "The Treasure Hunt" is the latest creation of published author Sumayyah Labadie. Suitable for readers of all ages, this book takes us on the adventure of an ambitious girl who travels far from her homeland to achieve her dreams.
Self-Published by the author, Sumayyah Labadie's new book is a gripping and potent adventure that explores that fascinating and dramatic world of treasure hunting. It leaves the reader to speculate about whether these might be revelations from someplace unknown or true-life the product of an imaginative mind. "The Treasure Hunt" is a delightful addition to your home-based library.
Author Sumayyah Labadie shares this concerning the book: "The book reflects the lavish image and true reality of the society prevailing in today's era. Where the children are matured enough to take the decisions of their life by themselves. They give more preference to hanging around, enjoying with fellow mates, consuming addictive things and not giving attention to their family and career. The book tells us about an ambitious girl who travels far from her homeland to achieve her dreams but ended up in a mess. Now we will see inside in this book that whether she is able to come out from her devastating condition or not and will she be able to find the treasure."
Every page of "The Treasure Hunt" is written with a personal touch such that either one read this book beginning from the front to back, or maybe one just turn to any page and started reading from there, it does not matter; this exhilarating work will keep the reader on the edge of their seat!You can buy this book and give it to people that you love. People like your mother, father, brother, sister, teacher, friend, or that person that just you just met.
"The Treasure hunt" is written for everyone because it is a book beyond race, gender and social background. This book will entertainingly enlighten the readers beyond their imaginations.
"The Treasure Hunt" has been published and can be purchased all over the world. Readers who wish to experience this electrifying work can purchase "The Treasure hunt" online at https://sites.google.com/view/sumayyah-labadie
For additional information or inquiries, please Sumayyah Labadie on 07395606079 or visit https://www.amazon.co.uk/gp/aw/d/1671634624/ref=tmm_pap_title_0?ie=UTF8&qid=&sr=
Media Contact
Contact Person: Sumayyah Labadie
Email: Send Email
Country: United Kingdom
Website: https://www.amazon.co.uk/gp/aw/d/1671634624/ref=tmm_pap_title_0?ie=UTF8&qid=&sr=