Upside Down Discovering Creation by Ward Smith Now on Amazon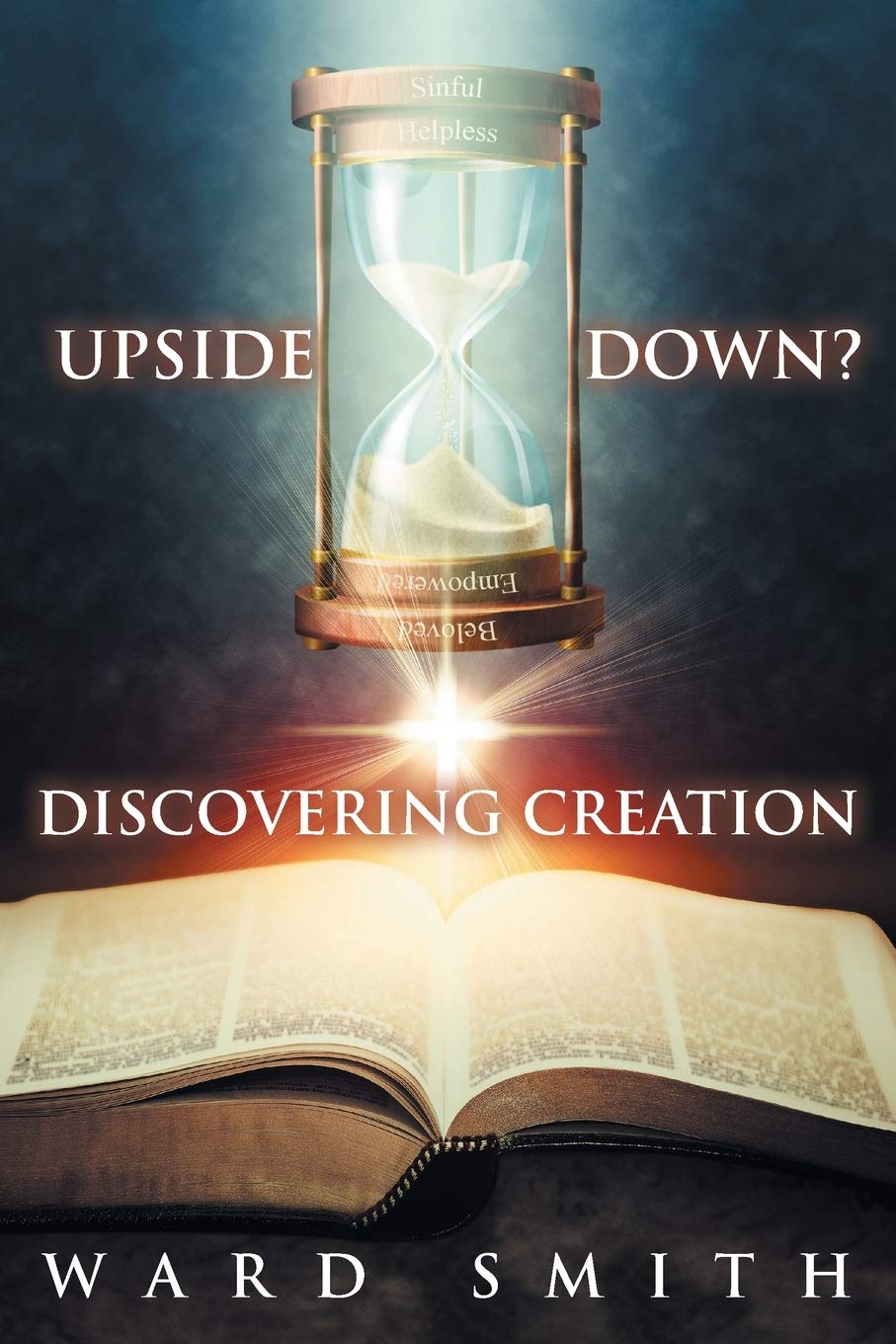 In the beginning, God created the heavens and earth. What a powerful statement. It lets you speculate on questions like: Where did it all start? Why such diversity, such complexity? Why not one language? Being the omnipotent God, the Almighty one, how did humanity end up so chaotic? By now, shouldn't we be in community rather than in chaos?
Upside down supports the Biblical idea that God is the Creator, and yet the "word of God", the Bible, seems to lead us away from God's Creation, "the work of God". The human brain is perhaps the most complex living system in our universe, and yet we become confused in understanding the separation "real" vs "unreal", the "work of God", the Creation, vs the "word of God", the Bible. This discussion has been going on for at least 2000 years. The "work of God" and the "word of God" should be congruent.
Ward Smith, having an intensive experience in technology development and a strong foundation when it comes to medical diagnostics and instrument design, brings his experience to his Christian life. It is no surprise that Mr. Smith authored Upside Down. In applying his experience with Systems Theory, he revisits evolution, as God's creation tool to examine human behavior. What pops out is that "survival behavior" that still defines human nature will be replaced by a new human paradigm, of "caring relationships". This is a Creation rule for survival, behavioral science, found in the 2000 years old teachings of Jesus: Love God and Lover thy neighbor as thy self. We seem to be hanging by a thin thread of caring relationships. Time to adapt is dwindling.
Get it on Amazon: https://amzn.to/2rAwnNt
About the book:
The Bible is said to be the book that created our world. Half the population of our world believes in the God of Abraham. More than a quarter is Christian, for whom the Old and New Testament are the 'word of God". Christians believe in God as the creator, but emphasis on the Bible has eclipsed the message of creation. The human mind is the most complex living system in our world and the source of all ideas about how the world, creation, works. This book suggests that the word of God, the Bible, and the works of God, creation, should be congruent. The work of God is the changing environment in which the word of God is interpreted. Upside Down considers a Christian belief, consistent with God's word and his works.
About the Author:
Mr. Smith's formal education is in science and engineering. He has spent 40 years in technology development, mostly in medical diagnostics and instrument design. He has held positions in technology management and business development. Mr. Smith has always had an interest in writing and has had his work published in Management Review Magazine. His corporate management experience has created a lasting interest in behavioral psychology. He says that his challenges have generally been about behavior rather than technology. His writing is a mix of both. He suggests that science, psychology and religion represent another Bermuda Triangle where storm fronts of truth and myth collide to sink beliefs. Mr. Smith has been a good and bad Episcopalian for 60 years.
Check out his Facebook page: https://www.facebook.com/WardSmithAuthor/
Media Contact
Company Name: URLink Marketing | URLink Print and Media
Contact Person: Media Relations
Email: Send Email
Phone: 1-888-980-6523
Address:1603 Capitol Ave., Suite 310
City: Cheyenne
State: Wyoming 82001
Country: United States
Website: www.urlinkpublishing.com/