FAMILY-FILLED FUN: FIVE BEST CHRISTMAS FILMS TO WATCH THIS HOLIDAY SEASON
Need some holiday cheer?
Los Angeles, CA – Dec 16, 2019 – TRICOAST ENTERTAINMENT has rounded up five Christmas films to get the whole family into the holiday spirit.
As the long awaited Christmas holiday slowly approaches, the snow falls as stockings are being stuffed and jolly tunes blast through shopping malls. Cute, funny and perfect for all ages, here are five Christmas films guaranteed to inspire holiday cheer and a perfect family movie night.
So, snuggle up with Christmas cookies and a peppermint hot chocolate for five festive films that are guaranteed to bring smiles to family faces.
1. FINDING SANTA: A CHRISTMAS ADVENTURE (2017)
Writer/director Jacob Ley's (The Secret Life of the Ice Flower) beautiful and unique animated feature, FINDING SANTA: A CHRISTMAS ADVENTURE takes place in a small orphanage located in the snowy Danish countryside. Inside is an eight-year-old orphan, Julius, who is obsessed with Christmas. But when two peers, Greger and Pip, bully him, Julius hides inside his Christmas box – only for it to magically enter a Christmas world. Julius adventures are just beginning, as he faces the scary Krampus, who has taken over the Winterland and restore the magic of Christmas. Along the way, Julius receives help from unlikely friends – a golden angel and a living marzipan pig.
Watch FINDING SANTA: A CHRISTMAS ADVENTURE on digital platforms today (Amazon, iTunes, InDemand, DirecTV, Vudu, Vimeo on Demand, FlixFling, AT&T, Hoopla, Google Play, FANDANGO, Sling/Dish): https://amzn.to/2Pa0xiA.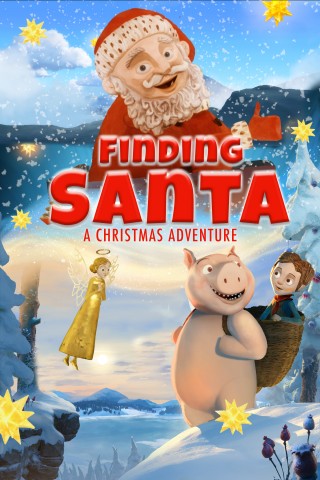 2. KLAUS (2019)
Directed by Sergio Pablos (Despicable Me, Rio) and co-directed by Carlos Martínez López (Planet 51), this new holiday animation follows a postman and a toymaker, whose gifts melt an old-age feud.
Sending a message of the simple act of kindness and importance of friendship, KLAUS delivers a sleigh full of holiday traditions, with spectacular voiceovers from Primetime Emmy nominee Rashida Jones (Parks and Recreation, I Love You, Man) and Jason Schwartzman (Rushmore, Moonrise Kingdom, The Grand Budapest Hotel).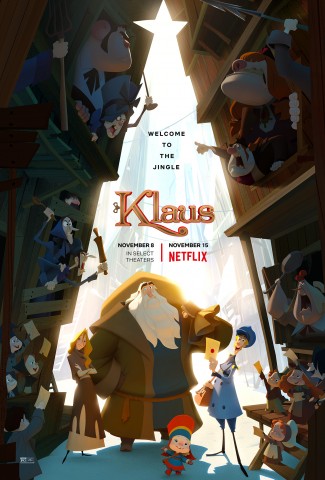 3. GRANDMA GOT RUN OVER BY A REINDEER (2000)
Directed by Phil Roman, this family-animation is based on the hit song of the same now. Following a young boy who embarks on a journey to find his missing grandmother and to prove that Santa Claus is real, this hilarious story will have the whole family in uncontrollable laughter.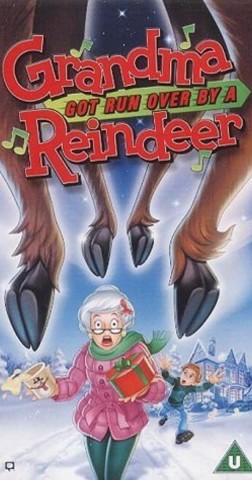 4. CHRISTMAS DREAMS (2015)
Directed by Andrew Repasky McElhinney (A Chronicle of Corpses, Georges Bataille's Story of the Eye), CHRISTMAS DREAMS follows the story of the Little Drummer Boy (Conrad Sager) and the Pretty Girl (Francesca Flamminio) through a Christmas adventure, as their families come together to share the love of the holiday spirit and of each other.
With beautiful story narration by Christian artist, Kevin Sorbo (Hercules: The Legendary Journeys, Let There Be Light), CHRISTMAS DREAMS shares the lessons of giving and receiving while spreading the holiday joy through its message about family, friendship, love, and following your dreams. As a faith-filled journey through a colorful and spectacular winter wonderland world, CHRISTMAS DREAMS is perfect for all ages.
Watch CHRISTMAS DREAMS on digital platforms today (Amazon, Vudu, FANDANGO, Vimeo on Demand, FlixFling, Google Play): https://amzn.to/2RtLnr4.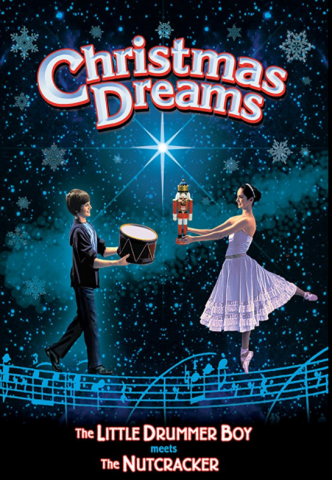 5. ARTHUR CHRISTMAS (2011)
Did you know Santa has a son?! Did you know he's extremely clumsy?! Find out all about Arthur Claus in BAFTA Film Award nominated director, Sarah Smith's Golden Globe nominated adventure-comedy, 'Arthur Christmas'. With spectacular animation and voiceovers from legendary Hollywood stars like James McAvoy (X-Men, Split, It Chapter Two) and two-time Oscar winner Joan Cusack (Klaus, Toy Story, Shameless), this family-friendly feature shows what happens when Arthur Claus embarks on a magical adventure to save Christmas.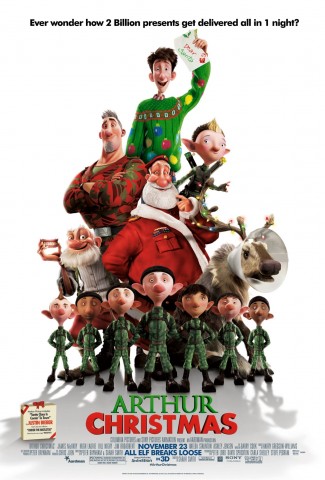 These picks are sure to put you and your family in the holiday spirit. Happy Holidays from TriCoast Entertainment!
About TriCoast Entertainment:
TriCoast Entertainment is a premium Domestic Distributor, representing the best of U.S. and international films: in theaters, on VOD, on DVD and TV. Sister company to TriCoast Worldwide and TriCoast Studios, the company is located at the Studio facility in Culver City, Los Angeles.
Founded by: Strathford Hamilton and Marcy Levitas Hamilton.
For more information, visit: https://www.tricoastworldwide.com/.
Media Contact
Company Name: TriCoast Entertainment
Contact Person: Jenna Wilen
Email: Send Email
Phone: 3104587707
Address:11124 Washington Blvd.
City: Culver City
State: California
Country: United States
Website: http://www.tricoastworldwide.com