The band YoungLords known for their hard-hitting EDM tracks release their new single "Space Bass"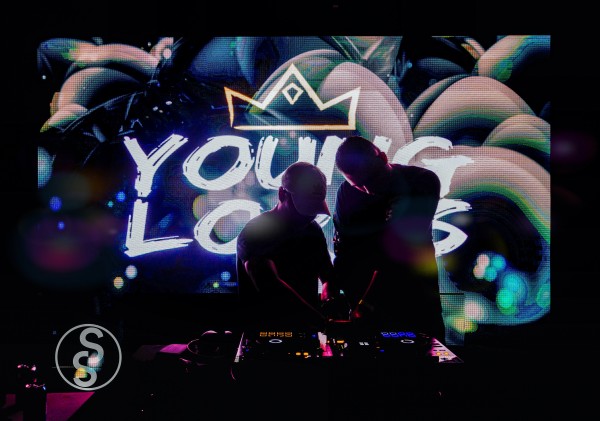 YoungLords is an aspiring music band known for its hard-hitting EDM tracks with groovy beats, interesting sounds and beat drops that give the right amount of adrenaline hit to the fans of electronic music. After releasing hardcore EDM numbers like "Nghtmrz" and "Overlord", the band has gone a little subtle with their new single "Space Bass". However, the song does have some amazing beat drops but it progresses with a smooth, soft trance before moving into the thumps and hard rhythms. The track released about a month ago is available at major music platforms like Apple Music, Soundcloud, and Spotify.
Born from breezy Long Beach, CA, YoungLords is composed of friends Edwin and Ian, while they were joined by another friend Sam for their music label "SoundShrine". The three of them lived by the rule "Never too old to live, never too young to be a Lord" and stuck together. The friends were brought together with their common love for music in college and since then it has always kept them together in all adventures of life. After playing every weekend in college, local clubs and multiple jam sessions with friends, they decided to create their own band. The band formed its own label SoundShrine to create music without boundaries.
YoungLords are particularly inspired by the band Chainsmokers for their originals songs like Roses, Closer and even remixes like Sway, Real love, etc. "We are the YoungLords and music is our language. We thank you for taking the time to listen to our music. Music is made to express, not to impress. Keep things simple but deep. Less is more. Best things in life are not things. Most importantly, do it all with some swagger." ~ YoungLords.
SoundShrine collective welcomes all styles of music and features the band's collaborations with other artists, and provides a launch platform for other talented artists. At present, there are multiple live shows are lined up for the band, and it is gearing up to grow bigger through their label.
Follow YoungLords' on Facebook and Instagram to know their latest updates.
Media Contact
Company Name: SoundShrine
Contact Person: Edwin Oh (Creative Director)
Email: Send Email
Phone: (626)-208-7975
Country: United States
Website: facebook.com/TheSoundShrine