PubHTML5 Releases an Online Flyer Maker for Designing Party Flyers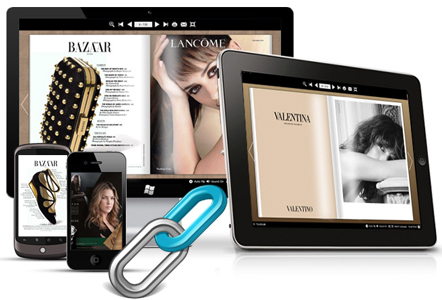 The online flyer maker helps party planners attract people to their events through stunning party flyers.
PubHTML5, a leading digital software developer of intuitive software products, is proud to release an online flyer maker for designing party flyers. The company has enhanced its features to help its clients create page-flipping flyers for special events. Flyers are known for their efficiency in communicating brands faster than other publications. Party planners can use them to attract people to events, voice their brands, and drive ticket sales. PubHTML5 helps marketers create appealing flyers that are enriched with animated media such as videos, music, infographics, photos, and more. The flyers are optimized to open seamlessly on mobile devices and websites.
The online flyer maker makes it easy to create digital flyers even without design experience. PubHTML5 offers free themes and templates to enable users to customize their flyers to suit the purpose and target market. They can also include incentives such as vouchers and coupon codes to draw more audiences towards the event. Digital flyers created at PubHTML5 are shareable through multiple outputs.
Jason Chen, CTO (Chief Technology Officer) of PubHTML5, said, "We are excited to introduce the upgraded version of the online flyer maker and support our clients who need to market their event to many people online. Our product has tools that will help them expedite the process and reach out to more audiences through various distribution networks. They can use the software to create customized digital flyers that will reach their readers immediately after publishing."
Marketers and enterprises can use the online flyer maker to organize events such as concerts, inaugurations, sales, store opening, and more. To quickly spread the word about the party, users can include links, hotspots, company logos, and more to help visitors link to their homepages and share them through social networks. PubHTML5 provides powerful share options to enable users to share digital flyers online.
PubHTML5 is the digital publishing software provider who ensures that its software is effectively used to interact with audiences online. The company's objective is to offer clients opportunities to penetrate digital markets using intuitive tools such as online flyers. The animation editor is an important feature that helps users create dynamic and visually appealing flyers that can be integrated with call-to-action functionalities that persuade audiences to purchase.
For more information, please visit PubHTML5's website.
About PubHTML5
PubHTML5 offers industry-leading software for digital publishing. The software allows users to design publications that can be used to expose their brands and promote their products online. The company offers different software products to help users meet their objectives.
Media Contact
Company Name: PUB HTML5
Contact Person: Anna R. Jarvis
Email: Send Email
Phone: +86 020-61972665
Country: China
Website: https://pubhtml5.com/