BitCherry Founder: Empower Traditional Business With Blockchain Technology Can Make A Difference
Blockchain technology is now the first choice for many large enterprises around the world. Although the traditional centralized data set has been continuously innovated over the years to achieve data warehouse and load balancing, while Blockchain is still in its infancy and is not yet ready for the high speed of data processing we have got used to, the future trend is still in favor of distributed data storage.
On December 13, 2019, The First China-Central and Eastern Europe Blockchain Summit, organized by the China-CEE Blockchain Center of Excellence and the Slovak Government, was successfully held in Bratislava, Slovakia. The summit aimed to promote basic and applied research on Blockchain and DLT technologies, making the China-CEE Blockchain Center of Excellence a world-leading research and innovation center. The meeting invited the deputy prime minister of the ministry of investment and information of the Slovak Republic, Richard Raši; the national coordinator of the 17-1 platform and coordinator of the Slovak Ministry of Foreign Affairs and European Affairs, Dušan Matulay; Founder and CEO of the DECENT Group, Matej Michalko; representatives of the governments of China and Slovakia; representatives of embassies of CEE countries; and global business elites and technology leaders.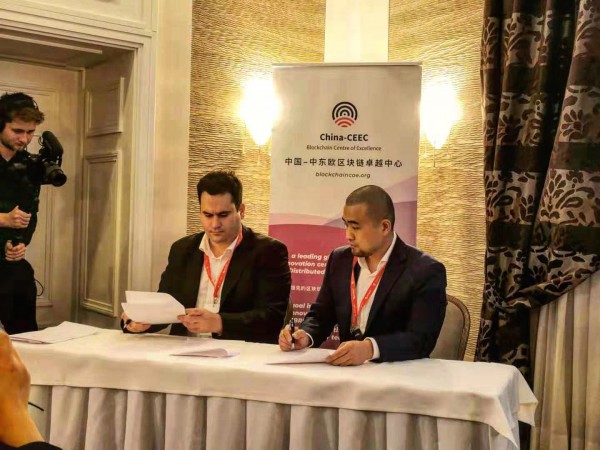 During the meeting, the China-CEE Blockchain Center of Excellence signed a strategic cooperation agreement with BitCherry, a distributed commercial public chain project. The two sides communicated about views on how to apply Blockchain technology to the energy, finance, aerospace, manufacturing, logistics, commercial and other industries, and how to promote international cooperation between China and CEE countries. They also signed the MoU on the China-CEE Blockchain Centre of Excellence. According to 17+1 Initiative, BitCherry will also promote business and investment relations between China and countries including Albania, Bosnia-Herzegovina, Bulgaria, Croatia, Czech Republic, Estonia, Greece, Hungary, Latvia, Lithuania, Northern Macedonia, Montenegro, Poland, Romania, Serbia, Slovakia and Slovenia.
BitCherry is committed to creating a business link between Blockchain technology and real society, creating a decentralized network that meets business needs by registering assets in chains and making them efficiently circulated. BitCherry will greatly contribute to the business value of the future society. Any individual and organization will be able to use the BitCherry network to add value to their products and services. BitCherry will also build a decentralized business application, with all interest allocations, use rights, and management interests be self-governed by community. In BitCherry's public chain ecology, value creation can be made in any form, and all values can be freely circulated.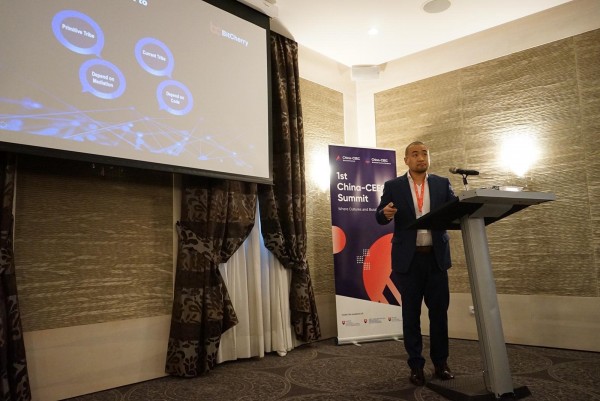 BitCherry Founder and CEO Paul, who was invited to the expert seminar as an expert representative of the Blockchain industry and gave a speech on the theme of "The Future of Distributed Business", said, "In traditional business, the Matthew effect is highlighted by the monopoly of giants, Data centralization and consumer information leakage are serious obstacles to the virtuous cycle of the global economy, and empowering traditional business with Blockchain technology to create distributed commerce can effectively make a difference. Distributed commerce is not about recreating a business society, but digitizing it, it will break traditional boundaries and eliminate the effect of intermediary monopoly, making participants gain equitable benefits in decentralized transactions, helping traditional enterprises to build trust faster, and simplifying complex business processes, ultimately reducing business costs." After the speech, many Blockchain practitioners, elite technology developers communicated deeply with Paul about how Blockchain technology can empower various fields, how to realize distributed business applications, and other issues.
BitCherry continues to lay out the global distributed economy ecosystem, creating on-site applications for business scenarios, helping more developers and enterprises deploy Blockchain commercial applications quickly, securely, and in compliance. In the future, relying on its great technology strength, BitCherry will continue to actively explore more possibilities of the traditional economy's transition to digital commerce, bringing more forward-looking distributed commercial applications to global enterprises, and driving the digitalization of the global economy.
Media Contact
Company Name: BitCherry
Contact Person: Kayla
Email: Send Email
Phone: +6585899388
Country: Singapore
Website: https://www.bitcherry.io/