Interview with XL Brando, the 19-year-old rapper from North Carolina who released his latest song 'Money Callin'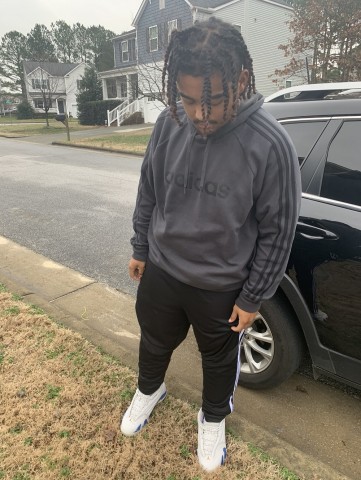 19-year-old Brandon Dismuke aka XL Brando is a talented new artist from Knightdale, North Carolina, who recently released his single "Money Calling". Born in Plano, Texas, Brandon was frequently moving around as a kid when he found a way of expression and solace in music. As soon as he came across rap and Hip Hop music, he instantly fell in love with it and started created beats and lyrics himself. His latest track Money Callin is a cool Hip-Hop song with groovy beats and quality vocals by the singer.
In this exclusive interview, Brandon talks about what inspired him to become a musician and his goals in life.
Interviewer: Give us a brief of your background.
XL Brando: I was born in Texas moved around alot as a kid not for sure why we moved so much it would just happen. I never had close connections with people and always had something bad happening in the family but I always had some music to listen to, no matter what you going through there's probably a song to express what your feeling. When I came to Raleigh, NC is when I really got into crime and drugs I needed the money to support myself and the drugs numbed alot of built-up pain inside which then just lead me to start making my own music it started out just free-styling with friends into actually recording songs.
Interviewer: What/Who inspired you to become a musician?
XL Brando: I just needed a better way to deal with the stuff in my head and i can do that through music, i started making music just for something to do a hobby basically.
Interviewer: Tell us about your favorite artists in the industry.
XL Brando: Growing up my favorite artist was probably Lil Wayne that man the goat I liked how he can hop on the beat and tell a story and how versatile he is. Lately, I been listening to Tee Grizzley he's talented in his craft.
Interviewer: Tell us about your latest single "Money Callin".
XL Brando: I recorded Money Callin at like 4am it was a lit night with the homies but the basic theme of it was night crawlin and the money callin cause we be up all night tryna make money. The money be callin haha.
Interviewer: Where do you aspire to be in the music industry?
XL Brando: I'm tryna be in a position to make sure my team thriving and then be able to build other artists up that really want it. I'm not really here for fame or anything I'm just tryna build a legacy.
Media Contact
Company Name: M.T.S Records
Contact Person: XL Brando
Email: Send Email
Country: United States
Website: unitedmasters.com/xl-brando