Marketing Expert & Business Consultant Barion McQueen Releases Eye-Opening new Book "Why Won't My Business Grow?"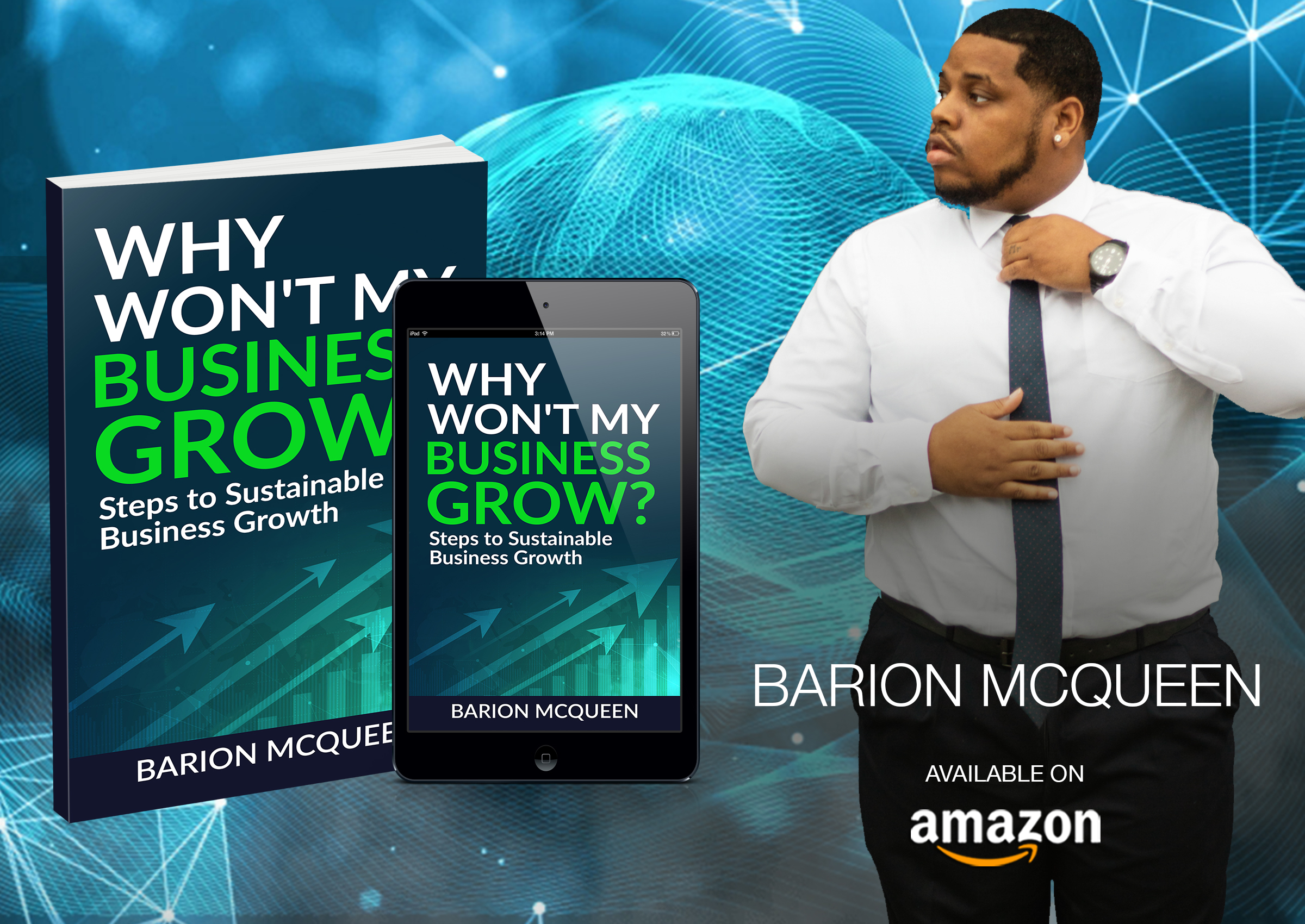 In business knowledge is power. Success story Barion McQueen is delivering his hard-earned wisdom in building a business that works for all involved in his new book, "Why Won't My Business Grow?: Steps to Sustainable Business Growth."
February 19, 2020 – Most new businesses fail. It's a hard pill to swallow but with the right inside, experienced guidance chances of success can skyrocket. Barion McQueen reveals many of these tightly held secrets in his new book "Why Won't My Business Grow?: Steps to Sustainable Business Growth". Barion speaks from deep experience, in a clear and concise style that is equally suited for the new entrepreneur and the seasoned veteran.
His approach to being able to convey his message comes from a different place than most entrepreneurs. He was an employee for other people for many years which gave him a different vantage point on how to attack business growth. Not just looking at the financial aspect of steps needed to make a business grow, but also the research and data collection required to be able to excel. The excitement surrounding the new book is high and rising. He gives you the true breakdown of steps necessary including the risks and rewards, organization, analytics required to gathering data, the power of 1%, creating your digital footprint and lastly analyzing who your competition is.
"I saw a need to be filled with most books in this area being all fluff and little actionable information," commented the passionate Barion. "Follow these steps and see things turn around fast. You just need to be serious, take action, and do the work. No one in this world can want more for you than you want for yourself."
In addition to his work as an author and consultant McQueen is also the founder of the highly-praised company The Brand Castle which specializes in digital marketing/branding. Barion is an avid seeker of knowledge and a zealous speaker who delivers his professional insights to direct aspiring young entrpreneurs.
To learn more or order be sure to visit www.barionmcqueen.com/publications.
Follow him Socially:
Instagram: @barionmcqueen
Twitter: @barionmcqueen
For all press and inquiries email [email protected]
Media Contact
Company Name: The Brand Castle
Contact Person: Ricky Rivera
Email: Send Email
Phone: (856) 558-0839
Country: United States
Website: www.barionmcqueen.com