French Drain Masters Expands Long Island Services with a Second Location in Nassau County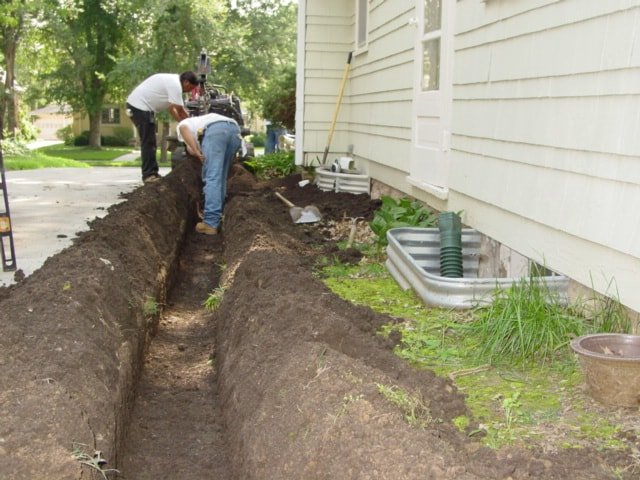 Long Island, NY – June 25, 2020 – French Drain Masters, one of Long Island's leading waterproofing companies announced today that due to high demand, it's expanding its operations in Nassau County. The company started as a small-family-owned business more than 20 years ago and grew to be one of the area's largest waterproofing service providers.
"After serving our Suffolk County community for over 20 years, it's time we bring the same high quality and affordable services to our neighbors in Nassau County, NY. Having completed hundreds of waterproofing jobs throughout the years – anything from basement waterproofing to French drain installations and yard drainage solutions, we're bringing our unique expertise and long experience to solve Nassau county's residents' waterproofing issues," says Steve Bermann, a spokesperson for French Drain Masters.
Drainage problems should never be ignored. If no professional measures are taken to assess and fix these issues, certain problems can appear that can prove to be major, including insect breeding; mildew, mold, and other dangerous bacteria throughout the affected area; water damage to wood, flooring, and other areas that can rot and decay; cracking in walls and areas in concrete; flooding. All these can cost a ton of money to rehab.
"Long Island basements are notorious for flooding, it's a big problem in the area," says Bermann. We get a lot of calls from residents looking for solutions to their drainage and waterproofing problems, and we are happy to address these problems and come up with the right solutions on a case-by-case basis. Each customer gets an individualized remediation plan, based on their specific needs."
The company urges homeowners to be on the lookout for signs of poor drainage such as:
Standing water, leaking water, or wet spots in your basement or crawl space
Standing water or low spots in your yard
Drainage issues from downspouts
Water runoff from slope areas and neighboring properties
French Drain Masters is a family-owned business that performs yard drainage installation on Long Island, including both Suffolk and Nassau Counties. For more information on French Drain Master's services, please visit http://frenchdrainlongisland.com.
About French Drain Masters
French Drain Masters has over 20 years of experience in the waterproofing field. The family-owned company has completed hundreds of project throughout Long Island, NY. French Drain Masters is dedicated to providing fast, affordable service, and free estimates for residential and commercial customers.
Media Contact
Company Name: French Drain Masters of Long Island
Contact Person: Steven Bermann
Email: Send Email
Phone: (631) 490-7979
Address:1900 Ocean Ave
City: Ronkonkoma
State: NY
Country: United States
Website: http://frenchdrainlongisland.com/