Beyond Pro launches their free VPN on Google Play
Leading developers of high-quality software and game apps, Beyond Pro, announces the launch of the Beyond VPN to provide secure VPN proxy servers to unblock websites and hide IPs
Beyond Pro has again reiterated their goal of making sure internet users are safe and secure online with the launch of the Beyond VPN app. The Android app is a free VPN designed to help internet users literally unblock the world and overcome internet censorship by allowing them to access restricted online resources without being monitored.
Using the internet, especially in an environment with strict monitoring and restriction can be tiring. Such measures are put in place for several reasons, including data protection and security of information from hackers and other such unauthorized parties. However, it often makes it difficult for people to access some beneficial sites freely. Over the years, several software companies have developed a wide range of tools to help users navigate through restrictions while without compromising their safety. Unfortunately, many of such tools do not meet the needs of users due to their relatively exorbitant prices or failure to deliver as claimed. This is where Beyond Pro is looking to make a difference with the free VPN – Beyond VPN.
Described as "the best free VPN app on the market," Beyond VPN offers unlimited bandwidth, allowing users to stay anonymous online for as long as they want without paying a dime. Other standout features of the VPN app include hiding IP addresses to ensure the safety of users' data, strong encryption for connecting to public Wi-Fi hotspots, and high-speed proxy servers in different countries across the globe.
The fast and secure proxy server app is currently available on Google Play for users of Android devices.
For more information about Beyond Pro and other fantastic solutions from the software design company, please visit – https://beyondpro.net. Beyond Pro is also available across several social media platforms, including Facebook, Twitter, and LinkedIn.
About Beyond Pro
Beyond Pro is a software development company that was founded to provide top-notch software and game apps to today's sophisticated gamers. Registered in the United Kingdom and in Cambodia, the company has a team of highly experienced and well trained digital nomads specializing in design solutions to provide a variety of fun, unique apps, and software as well as ensure safe and secure online activities for all.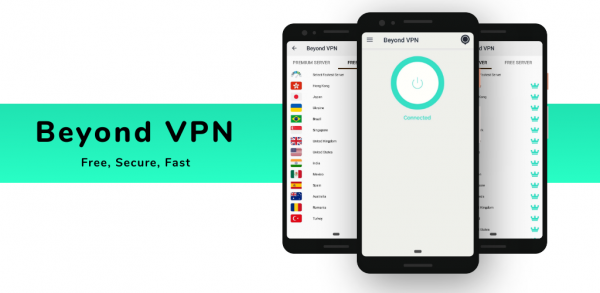 Media Contact
Company Name: Beyond Pro
Contact Person: Media Relations
Email: Send Email
Country: Cambodia
Website: beyondpro.net