An LA-based Start-up Promises an Unbiased Social Platform Through their App: Topiks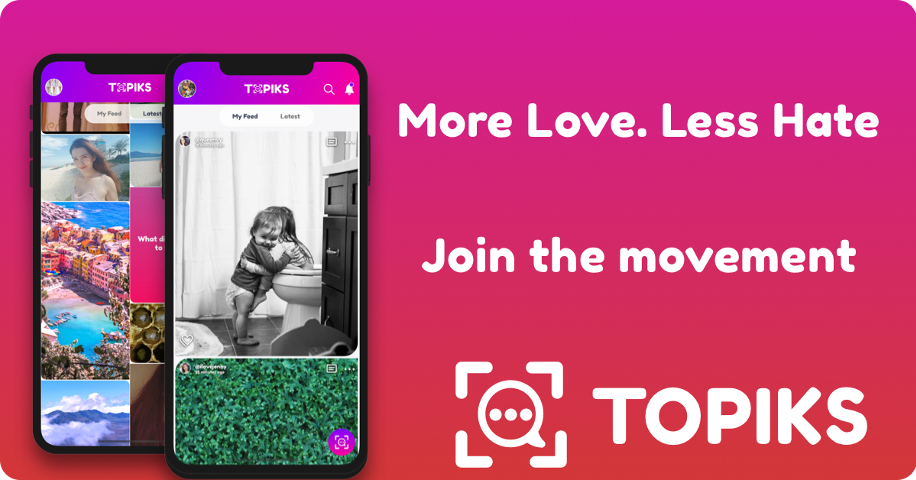 LOS ANGELES, CA – Jul 2, 2020 – Social networking gets a promising solution for its overarching bias issue through a new social app, Topiks.
Topiks is a new social app built by LetsText, LLC, centered around providing an unbiased platform for people to share their content. Topiks allows photo, video, and textual content sharing. Users have an equal opportunity to get their content seen from all around the world regardless of their social-influence or celebrity status. LetsText, LLC announced that the core algorithm for Topiks is built from the ground up with strict moderation rules against racism, inequality, bullying, and hate speech while equally distributing shared contents across users based on their interests.
When asked about the motivation for creating Topiks, the start-up's co-founder, Adam Solomon, explained: "Major social platforms are plagued with bias, hate speech, and manipulation of what people can or can't see. In a world where love and equality are much more needed than hatred and bias, we felt obliged to come up a platform that is neutral, equality-promoting at the core, and people-centric." Solomon added that LetsText, LLC considers Topiks a much-needed solution for a long-existing problem.
Nowadays, social platforms are facing major backlash for failing to moderate hate speech and conveying misinformation. As social networking is becoming more and more integrated in our daily lives, these problems raise significant concerns and discomfort for many of us. Failing to moderate such sensitive and dangerous issues could have long-term effects on people's emotions, social status, and potentially their wellbeing. LetsText, LLC, is leading a "More Love, Less Hate" movement to address these issues by providing a neutral zone for everyone's voice to be heard through Topiks App.
Topiks App is available for free download for both Android and Apple phones. For further details about the company's mission or to download the app visit: https://topiksapp.com/
Media Contact
Company Name: LetsText, LLC
Contact Person: Adam Solomon
Email: Send Email
Phone: 310-590-0361
State: California
Country: United States
Website: topiksapp.com