Navy veteran and multi-award winning artist, B. Taylor debuts his new music video "We Are One" at the NFL's Superbowl Pregame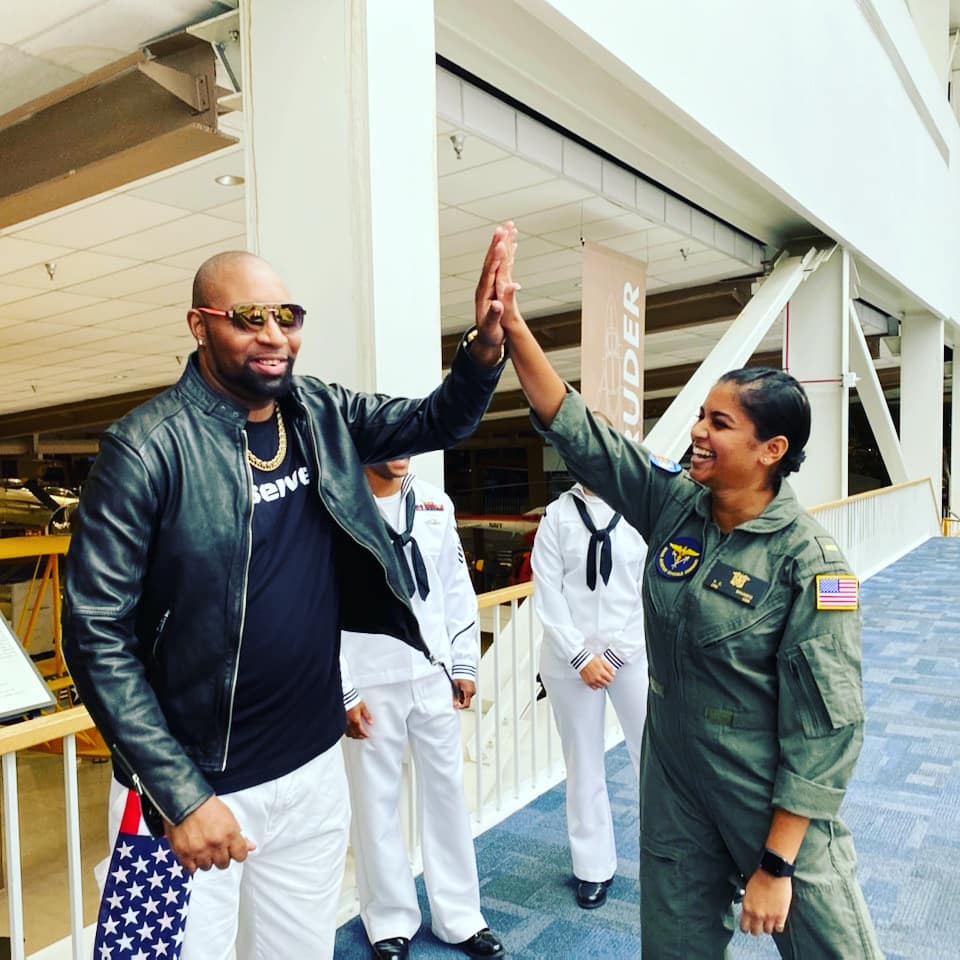 B.Taylor worked with Superbowl Committee leadership, NFL leadership, Tampa Bay Buccaneer's front office, and the U.S Dept of Defense
American multi-award-winning artist and producer, B. Taylor debuted his new music video "We Are One" ft. J. Michael Harter at the Superbowl Pregame featuring world champs, Tampa Bay Buccaneers.
B.Taylor worked with Superbowl Committee leadership, NFL leadership, Tampa Bay Buccaneer's front office, and the U.S Dept of Defense to make this a success. This Sony Music song and video was shot in August during a pandemic shutdown. "I am thankful first to the U.S. Dept of Defense, Military leadership, and Tampa Bay Bucs for seeing my vision. I wanted to showcase all of our heroes that are on active duty, veterans, and first responders that protect our freedoms and save lives each and every day. To let this country know We Are One!," says B.Taylor.
The song and video debuted on the Raymond James Jumbotron for the Superbowl Pregame and the event for the over 7500 healthcare workers Tik Tok concert hosted by Miley Cyrus. NFL Hall of Fame wide receiver Terrell Owens introduced B.Taylor and the video. The NFL also provided 25 Superbowl Experience tickets to active duty, veterans, and their families through B. Taylor's 1 Life Organization Non profit.
Video Link: https://www.youtube.com/embed/r-PeztnC3kc
During all of this, B.Taylor inked a partnership with Japanese tech giants, Norio Ichihashi and Kenichi Kainuma orchestrated by executives Eddie Abrams and Matt Torres. Ichihashi is the co-founder of Mobileye (MBLY) which was purchased by Intel for $15.3 billion in 2017 and cofounder with Kainuma, The CEO of AI Teach U artificial intelligence software company. "My team and I are pleased to be collaborating with B. Taylor on our mutual goal of utilizing A.I. in language learning. Together we hope to reach a diverse international market interested in our language products. Taylor's commitment to helping society paves the way for a whole new education experience with A.I. technology. We can't wait to attain these shared goals in this exciting new partnership together", states Kenichi.
Aside from his musical persona, B.Taylor has a multifaceted, glittering career. The artiste was a decorated sailor in the U.S Navy, as well as a standout player of the All-Navy and Military USA Basketball Team. The artist also has an active presence as "A Global Ambassador of Music and Entertainment" for the U.S. Military, veterans, first responders, and their families.
B. Taylor also co-authored the Amazon best-selling book called Performance 360: Success, 2nd Edition. B. Taylor's career achievements is complemented by his 1 Life Organization, a nonprofit organization that aims to help veterans, military, first responders, and their families with their battles on mental health ailments. The organization assists those who have PTSD, suicide thoughts and tendencies, depression, and many others.
Media Contact
Company Name: 1 Life Organization
Contact Person: B.Taylor
Email: Send Email
Phone: +12767800788
Country: United States
Website: http://www.btaylor.com/