Japanese-Canadian Actor Elina Miyake Jackson Releases Short Film, "Econator" Backed with a Strong Pro-Climate Message
May 4, 2021 – In an attempt to alert the world of the dangers of littering to the planet, Japanese Canadian actress, Elina Miyake Jackson, has released a short social film called "Econator". Elina took her passion for environmental sustenance and created this movie that raises some very salient points about how humans treat the planet.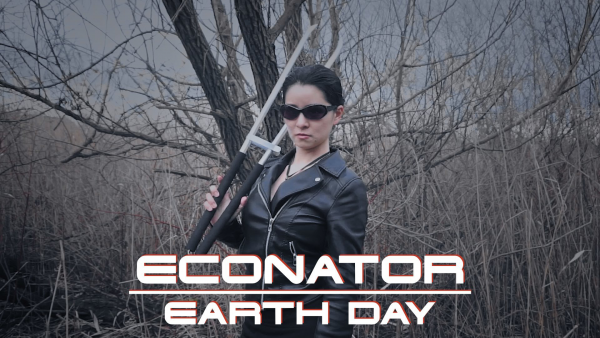 Youtube Link: https://www.youtube.com/watch?v=q4gRELini0s
Elina got the nickname "Earth Cleanup actor" because of her weekly cleanliness drives since 2017. In those few hours, she encountered an endless amount of littered garbage and sincerely hoped that people would stop littering. But being aware of the fact that habits die hard, Elina took advantage of her storytelling skill. She hoped that it would remind people of their forgotten love for the earth.
Econator is a slapstick take on Terminator 2. Elina drew her inspiration from a deep respect for her childhood heroes, Arnold Schwarzenegger and James Cameron. The story is centered around a cyborg "Econator" made in 2032 and sent back in time, programmed to accomplish her mission to protect the earth. Her first target is William for an unexpected reason. This unusual combination of cyborg meets Earthworks to bring a tough message across through the means of storytelling.
"Many animals have been found dead with their stomachs full of plastic. Discarded cigarette butts have harmed tons of plants with the leached toxins. This film was created to remind us to rethink what we can do to treat our planet better", says Elina Miyake Jackson.
Elina Miyake Jackson currently lives in Canada with her husband. Her most recent work is a Netflix series, "Age of Samurai: Battle for Japan", playing the role of Lady Nene. ​ Elina has worked from scratch to make this short film. Her next project will be a documentary drama about recycling.
For more information, please visit: https://www.youtube.com/watch?v=q4gRELini0s.
Contact Form: http://elina-mj.weebly.com/contact.html
Twitter: @ElinaMJackson
Instagram: @elina.m.jackson
Media Contact
Company Name: Earth Cleanup
Contact Person: Elina Miyake Jackson
Email: Send Email
Country: United States
Website: http://elina-mj.weebly.com/