The Best ANSI Z87 Rated Prescription Safety Glasses in 2021

Your guide to 2021's best ANSI Z87 rated prescription safety glasses. An in-depth breakdown of the most reliable brands and models in the optical safety industry.
Middlesex, NJ – In 2021, workers from all industries and segments are headed back out into the field, lab, or range. Many of these workers operate in hazardous environments, requiring them to suit up and protect themselves on the job. With the wide range of occupations requiring safety gear, there is just as large of a variety of online options for safety glasses. One of the most important classifications consumers look for in their safety glasses is the ANSI Z87 certification rating. The ANSI Z87 rating is an industry-standard; this rating, issued by The American National Standards Institute (ANSI) establishes the criteria for using, testing, marking, choosing, and maintaining eye protection to prevent or minimize injuries from eye hazards. Which is a critical protection for consumers that work in a wide array of jobs. Glasses with this rating will protect the wearer from factors such as flying debris or any variety of mishaps at home or work. Here we take a look at the best ANSI Z87 safety glasses for 2021.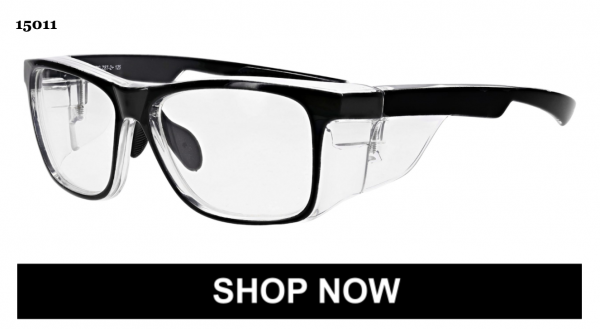 This trendy pair of ANSI Z87 frames are perfect for transitioning from everyday life to work. The RX-15011 prescription safety glasses by RX Safety are practical and reliable. Extremely durable and manufactured out of high-quality materials, these glasses offer up practical protection while remaining stylish with a boxy, hipster look. The built-in permanent side shields provide optimal protection for any environment. Available in multiple colors, the 15011 is ANSI Z87-2+ approved and a great option for prescription safety glasses once can accommodate most of the prescriptions.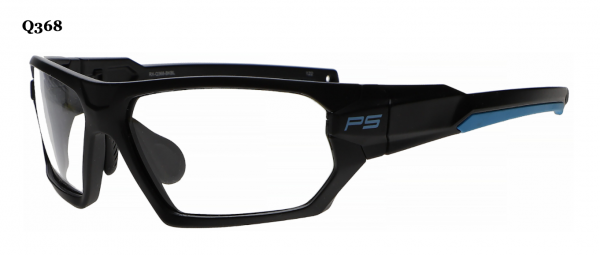 The RX-Q368 prescription safety glasses by RX-Safety is a great ANSI Z87 rated option for those who prefer a sportier frame. This is a prescription safety wrap around the frame, which is excellent for athletes and construction workers alike. This RX-Safety best seller is manufactured with TR-90 Nylon. This means it is impact and chemical resistant. Also this extremely durable prescription safety glasses RX-Q368 is available in a stylish black/blue color.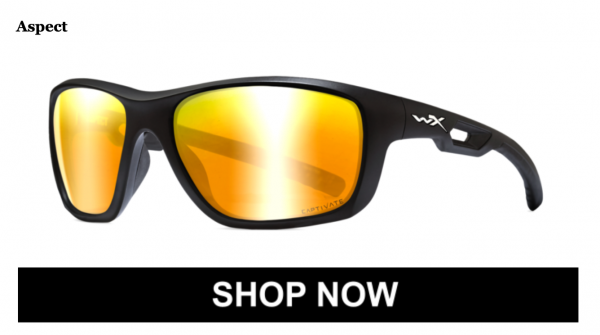 For many workers requiring ANSI Z87 rated frames, wearing their glasses all day means they appreciate a lightweight option. The Wiley X Aspect provides just that. These ANSI Z87-2+ certified prescription safety glasses are also available as sunglasses. The lenses have 100% UVA/UVB protection and also provide distortion-free clarity. In addition, the Wiley X Aspect employs glare reduction. These lightweight safety glasses come with a black zippered clamshell and a handy cleaning cloth with the Wiley X Logo as well as a leash cord with rubber grips. This modern ANSI Z87 rated is a great option for prescription safety glasses.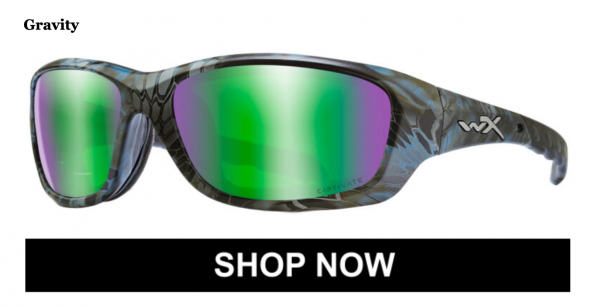 The Wiley X Gravity is a stellar pick for protection while remaining fashionable. The lenses assist in reducing glare without ruining or altering the colors. As a result, the frame is the best fit for bright conditions and where glare would exist. UV-Protection is available through these frames with 100% UVA/UVB protection while maintaining distortion-free clarity. The frames focus on safety and meet or exceed the ANSI Z87.1-2010 high velocity and high mass impact standards. The frames also meet the MIL-PRF-32432(GL) ballistic standards, which makes these prescription safety glasses perfect for tactical work as well.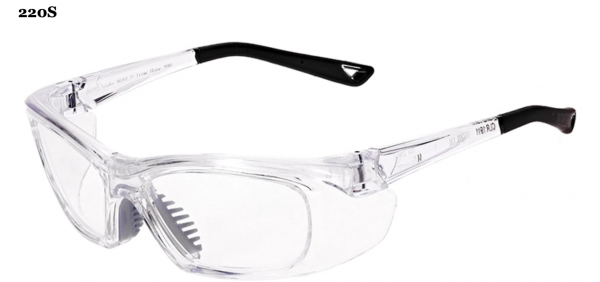 Protective frames never have to be boring. With the OnGuard 220S prescription safety glasses, ANSI Z87-2+ has never been more stylish. This lightweight frame is available as a practical pair of prescription safety glasses, with a variety of lens and coating options. Either way, you get the full protective qualities of ANSI-certified lenses in a wide variety of color options to complement your style. Also, these wrap around prescription safety glasses have integrated side shields for additional protection in any work environment.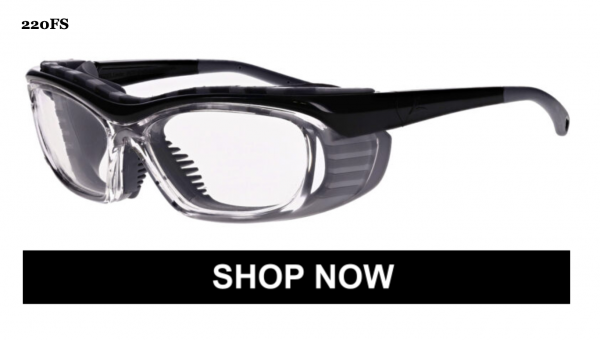 One look at the OnGuard 220FS tells you they provide a level of protection that is a cut above the rest. These ANSI Z87 rated prescription safety glasses are built for maximum protection. Their wrap-around safety glasses with vented nose pads promote maximum airflow for those that work in hot environments. The built-in side shields pair with the ANSI-rated protection to keep you safe while still providing you with maximum vision. The removable gasket creates a complete seal and also provides a complete shield around your eyes. These prescription safety glasses are certainly one of the most protective on the market in 2021.
About Us:
Rx Safety is an American manufacturer of affordable prescription safety glasses and performance eyewear. A family-owned and operated business, with a state-of-the-art digital ophthalmic lab and an online store providing affordable, top-of-the-line prescription safety glasses, sunglasses, and performance eyewear on the market. All the safety glasses always meet or exceed the ANSI Z87+ standards for high impact, to be safe and secure while working in any kind of hazardous environment. Besides standard safety glasses, we offer a broad selection of prescription shooting and tactical glasses, prescription youth sports glasses, fishing and motorcycle glasses designed and tested to meet our high standards. As an authorized distributor of Wiley X, Bobster, ESS, and BodySpecs, Rx-Safety.com offers a full line of prescription safety glasses straight from the manufacturer at wholesale prices.
Feel free to call at 732-356-1493 or email at [email protected]
Visit us: https://rx-safety.com/
Like us: https://www.facebook.com/RxSafety/
Follow us: https://www.instagram.com/rx_safety/
Subscribe us: https://www.youtube.com/user/RXSafetyVideos/
Retweet us: https://twitter.com/RXSafetyEyewear
Media Contact
Company Name: RX Safety Glasses
Contact Person: Ryan Phillips
Email: Send Email
Phone: +1 732-356-1493
Address:123 Lincoln Blvd
City: Middlesex
State: NJ 08846
Country: United States
Website: https://rx-safety.com/