Cabinet DIY's Natural Wood Kitchen Cabinet is the Top Choice for Homeowners Across the United States
There are a plethora of options for kitchen cabinets at Cabinet DIY and the company continues to improve its collection
Cabinet DIY, a fast-rising cabinet store in the United States, is proud to offer its high-quality natural wood kitchen cabinet. This cabinet has become a top choice for homeowners looking for an elegant and timeless look in their kitchens. Made of solid wood, the natural wood kitchen cabinet from Cabinet DIY is durable and guarantees longevity. It comes in a variety of styles, colors, and finishes, allowing homeowners to customize their kitchens to their preferences. The cabinet's natural wood grain is visible, giving it a rustic and charming feel that is perfect for any home.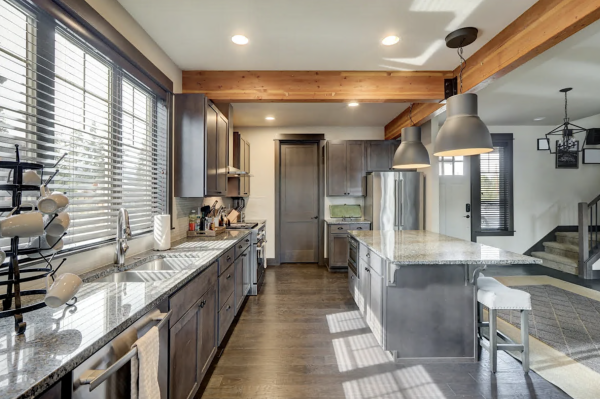 "Our Natural Wood Kitchen Cabinet is the perfect choice for homeowners who want a classic and timeless look in their kitchens," said a spokesperson for Cabinet DIY's Design Team. "The solid wood construction ensures that these cabinets will last for years to come, and our variety of styles and finishes means that there is something for everyone."
The Natural Wood Kitchen Cabinet is just one of the many cabinet categories offered by Cabinet DIY. The store also features cabinets in 100+ categories, sizes, and styles. "Our other cabinet categories offer a wide range of styles and colors to suit any taste," said the spokesperson. "Whether you are looking for a sleek and modern look or a rustic farmhouse feel, we have the perfect cabinet for you."
Cabinet DIY's commitment to quality is evident in every cabinet they offer. They use only the highest quality materials and employ skilled craftsmen to ensure that each cabinet is built to the highest standards. Their attention to detail and dedication to customer satisfaction has made them a leader in the cabinet industry.
"We take pride in our work and are committed to providing our customers with the best possible service," the spokesperson continued. "We believe that our cabinets are not just products but investments in our customers' homes. That's why we are committed to providing high-quality cabinets that will last for years to come."
To shop Cabinet DIY's collection of natural wood kitchen cabinets, log on to https://www.cabinetdiy.com/natural-wood-kitchen-cabinets or visit 1423 South State College Blvd. Anaheim, CA 92806.
About Cabinet DIY
Cabinet DIY is a company founded by a team of dedicated interior designers and experienced cabinet makers who are passionate about helping customers bring their interior projects to life. With a professional background in interior design and at least five years of construction experience, the design team is committed to creating unique cabinets with a story and inspiration behind each design. Every color, wood species, and door style is carefully selected, researched, tested, and assembled to ensure that customers can easily find the perfect cabinet style to suit their taste on the online store, CabinetDIY.com. The company continues to explore new colors and styles every day to ensure that BEAUTY is never an accident, but the result of inspiration, creativity, and hard work.
For more information about Cabinet DIY, log on to www.cabinetdiy.com.
Media Contact
Company Name: Cabinet DIY
Contact Person: Media Relations
Email: Send Email
Country: United States
Website: http://www.cabinetdiy.com/