PNNX Pennexx, Inc., a Public company, Completes Major Acquisitions to Become a Key Provider of Prepaid Debit, Credit and Gift Cards with Artificial Intelligence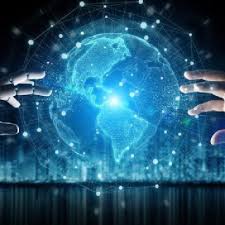 PNNX is Prepared to Address Billion Dollar Market in the Social Media Industry
Pennexx Inc., (OTC: PNNX), through its wholly-owned subsidiary Your Social Offers, is a holding company within the Software/Internet Industry that is focused on prepaid debit and credit cards and utilizing artificial intelligence to gather information for targeted marketing. There is a huge, untapped billion-dollar market within the social media industry. PNNX management believes "Your Social Offers" will create tremendous growth potential for its clients, reward their customers and allow influencers to capitalize on their success.
PNNX technology is very simple to use and can be managed by the client business. For larger corporate clients PNNX can engage in tailored management agreements. Either way, the company's social media technology helps to grow the business quickly and in a very affordable manner. Pennexx' wholly-owned subsidiary "Your Social Offers" has entered into an agreement with Vista Money to issue open and closed-loop prepaid debit cards which will enable the company to launch its branded pre-paid plastic and virtual debit cards. In addition, the contract permits "Your Social Offers" access to Vista Money's payment platform which includes any location that accepts MasterCard worldwide
PNNX Discloses a $34.9 Million NOL and Completes Your Social Offers Acquisition
On October 16thPNNX announced that it had acquired "Your Social Offers" a software/internet company that utilizes artificial intelligence and social media for targeted marketing. This major development had been previously detailed in a company 8K filed on October 7th.
Vincent Risalvato, who created and sold a company to Paul Allen, the co-founder of Microsoft and has shipped products of his design internationally, is currently the Chief Technology Officer of the company. "Your Social Offers" is a social media smartphone application that enables users to obtain rewards at participating establishments. In addition, the application utilizes user data and artificial intelligence to allow its customers, the retailers, to engage in targeted marketing.
PNNX is paid via "Your Social Offers" by bringing customers to merchants. The program will commence in a limited number of Subway and Sbarro locations. PNNX is currently in the process of applying for its first patent on its proprietary technology and will disclose more information regarding the application once the patent-pending status is achieved. PNNX is confident that "Your Social Offers" will have millions of consumers as well as clients that are well known and established corporations, also anticipates significant revenues will be generated. It enables our client's consumers to have direct money access with a digital wallet and physical debit cards usable anywhere MasterCard is accepted as well as the collection of data from those transactions for use in targeted marketing by our clients, through the award-winning ePin Labs platform."
Acquisition of Triple 888's Logistics Inc and Intellectual Property for BitGift
On October 21stPNNX issued another 8K filing reporting that the company had acquired Triple 888's Logistics Inc., a New York Corporation, as a wholly-owned subsidiary, and any and all of its intellectual property for BitGift, its trademark ("Bit Gift") as well as the domain name bitgiftme.com. BitGift is an open-loop prepaid gift card that can be redeemed for an equivalent value in CryptoCurrency or used for real-time redemption in fiat currency at any merchant in the world that accepts MasterCard.
The value of the cryptocurrency will always be at the market rate at the time of conversion. Registered BitGift cards may be reloaded online and in stores.PNNX is paid via "Bit Gift" at the time of purchase as well as when the cardholder spends his or her cryptocurrency as a fee incurred during the conversion process from cryptocurrency to fiat currency.
As stated in a follow-up company press release on October 23rd, PNNX management anticipates significant revenues from the sales and usage of BitGift. They project selling a minimum of 5 to 10 Million BitGift cards annually due to an upcoming contract closure with one of the world's leading cryptocurrency exchanges which has more than $50 Billion in transactions over the past twelve months ending in May.
PNNX will negotiate a conversion fee from 3% to 5% of the dollar amount exchanged for each card transaction from the exchange while converting cryptocurrency to fiat currency at any merchant in the world that accepts MasterCard. PNNX will also receive between $2.95 and $4.95 for every card sold (based on the denomination) and the cost of each card produced is expected to be forty cents.
For further information visit: www.Pennexx.net
DISCLAIMERS:
CorporateAds.com (CA) is a third-party publisher and news dissemination service provider. CA is NOT affiliated in any manner with any company mentioned herein. CA is news dissemination solutions provider and are NOT a registered broker/dealer/analyst/adviser, holds any investment licenses and may NOT sell, offer to sell or offer to buy any security. CA market updates, news alerts, and corporate profiles are NOT a solicitation or recommendation to buy, sell or hold securities. The material in this release is intended to be strictly informational and is NEVER to be construed or interpreted as research material. All readers are strongly urged to perform research and due diligence on their own and consult a licensed financial professional before considering any level of investing in stocks. All material included herein is republished content and details which were previously disseminated by the companies mentioned in this release or opinion of the writer. CA is not liable for any investment decisions by its readers or subscribers. Investors are cautioned that they may lose all or a portion of their investment when investing in stocks. CA has been compensated $600.00 for this release and HOLDS NO SHARES OF ANY COMPANY NAMED IN THIS RELEASE.
Disclaimer/Safe Harbor:
This news release contains forward-looking statements within the meaning of the Securities Litigation Reform Act. The statements reflect the Company's current views with respect to future events that involve risks and uncertainties. Among others, these risks include the expectation that any of the companies mentioned herein will achieve significant sales, the failure to meet schedule or performance requirements of the companies; contracts, the companies; liquidity position, the companies; ability to obtain new contracts, the emergence of competitors with greater financial resources and the impact of competitive pricing. In the light of these uncertainties, the forward-looking events referred to in this release might not occur.
Media Contact
Company Name: Corporate Ads
Contact Person: Press Executive
Email: Send Email
Country: United States
Website: www.corporateads.com