Strange Adventures by Ken Blanton Now On Amazon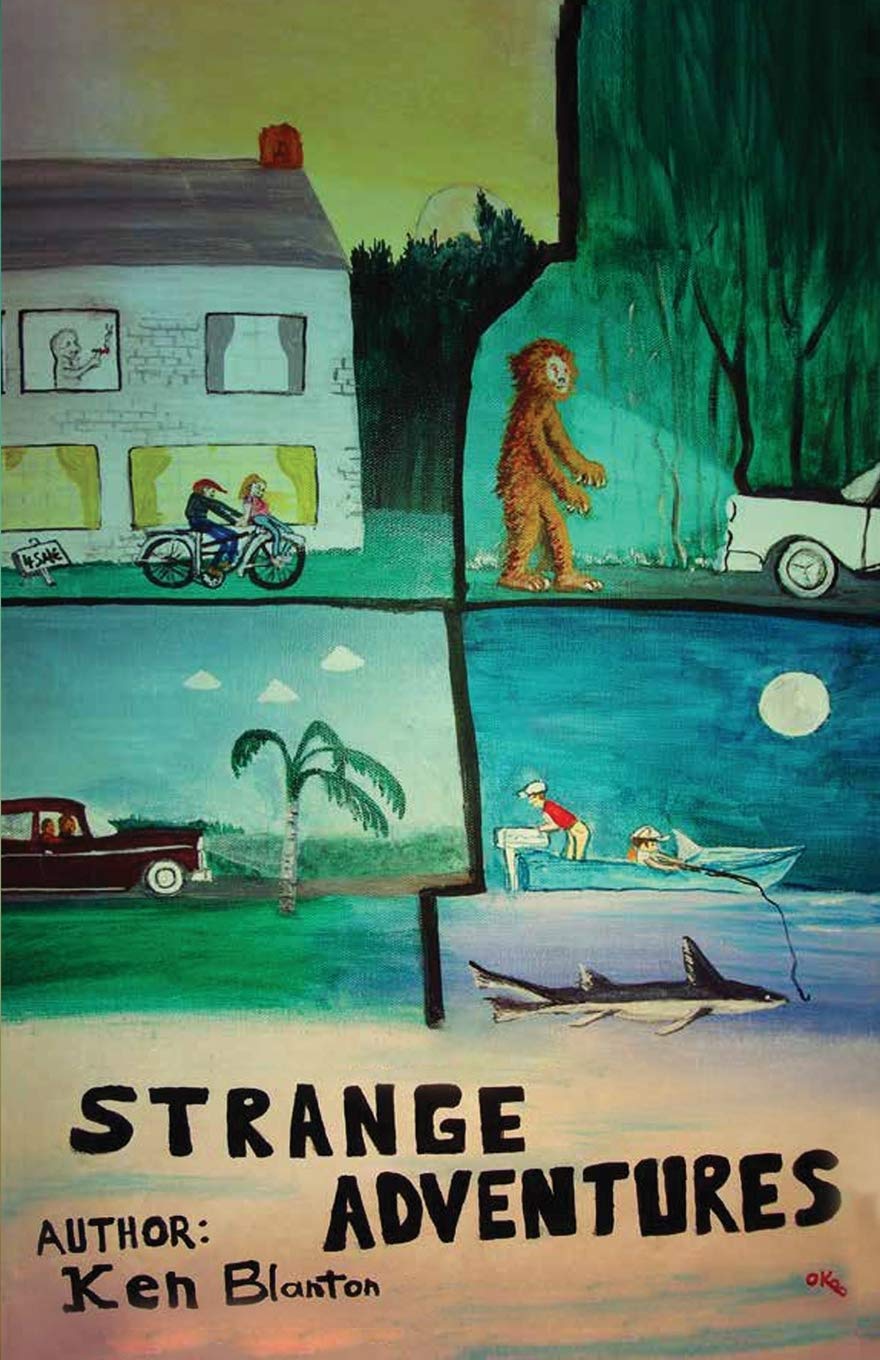 Life is for deep kisses and strange adventures. What have you gotten yourself into? Where have you been so far? Ken Blanton pens a literary piece that will stir the minds of the readers. What else can be more haunting? Is it the fact that this book was made for the ever curious mind? Or the simple truth that these experiences were based on true events? Strange Adventure brings you astonishing, eerie experiences that are a far cry from your usual horror books.
From Bermuda Triangle, haunted houses and even peculiar creatures that are yet identified – nothing can be more concurring than letting the idea of these happenings linger in one's mind. John's depiction of these unexplained happenings can either lead the reader to a perfect lark or place him to an enchanted adventure. As soon as the reader opens this piece of work, it will addle your tired mind, stir and send chills straight to the back of your neck. It's too fresh, a thrilling experience that doesn't abate.
John, (Ken Blanton) puts an assiduous effort to make this book happen with the help of his sister Rebecca Ann. John lived in different locations and has resided several years on a small farm in Kentucky. No wonder his experiences and stories are filled with pure addicting adventures that are weirdly relatable. A book wrapped in raw stories and incidents that are truly horrifying that it will haunt you until you close your eyes – or maybe not. Not only has John published interesting books that have different genres, he also provides the artwork for his own books and attends art exhibits each year. It only proves that those pages are worth unfolding. Strange Adventure is a story bound to be written and told.
Grab a copy on Amazon: https://amzn.to/32LOGMg
About the Book:
Follow John as he encounters several strange and unexplainable adventures. John enjoys traveling with his family and friends. It seems that wherever he is, he oftentimes finds himself in another strange adventure. He has experienced the Bermuda Triangle, haunted houses, UFO sightings, and more. He keeps his composure most of the time as he tries to make sense of the unexplainable. Maybe you can relate to one or more of John's "strange adventures" he experiences throughout this book.
About the Author:
Ken Blanton had lived in many locations throughout this great country. He has lived on his small farm in Kentucky for the last several years, writing and painting. He provides all artwork required for his books and enters several art exhibits each year. He writes in different genres and has presently completed The Adventures of Glibb Redundant, a three-book series for children, with a moral overtone woven into each of the adventure volumes. Ken acquires his ideas from his past experiences and those of friends and relatives. He has several book projects he is currently working to complete. They will be completed and published in the near future. They will be both informative and entertaining, as this book will present as you read.
Check out his Facebook page: https://www.facebook.com/AuthorKenBlanton/
Media Contact
Company Name: URLink Marketing | URLink Print and Media
Contact Person: Media Relations
Email: Send Email
Phone: 1-888-980-6523
Address:1603 Capitol Ave., Suite 310
City: Cheyenne
State: Wyoming 82001
Country: United States
Website: www.urlinkpublishing.com/