Beetroot acquires Aducera Consulting, strengthens IT delivery in Sweden
Stockholm – Beetroot AB, currently engaging more than 390 people in IT, acquires Swedish consultancy company Aducera Consulting AB effective immediately.
Beetroot and Aducera Consulting have collaborated in deliveries for a long time on projects with customers across different industries, such as City Planning, Pharmaceuticals, and Media. In 2012, a project for leading Swedish newspaper "Svenska Dagbladet" was awarded the Grand Journalist Prize.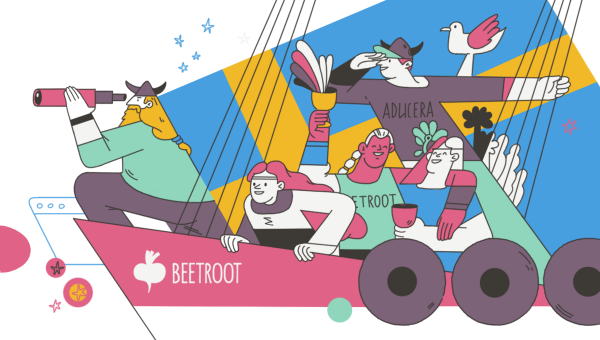 "Beetroot will become the leading IT supplier blending consultants in both Sweden and Ukraine, with a people-centered culture. Together with Aducera Consulting, we are taking a natural next step in an already close collaboration, expanding our team on-site in Sweden. Aducera adds, among other things, an important breadth of expertise that customers demand in large, complex IT projects," says Andreas Flodström, co-founder and CEO of Beetroot.
The majority of Beetroot's customer base is currently in Sweden, and the acquisition is being made in a conscious effort to further profile the company against new, Swedish customers in need of both onshore and nearshore resources from one and the same supplier.
About Beetroot AB
Beetroot is a Swedish IT company, founded in 2012, providing IT solutions and building teams of developers and other tech skills in Ukraine. The company has a social mission, wherein the goal to create sustainable value for both customers and society.
Beetroot also runs Beetroot Academy, a well-established network of IT schools in Ukraine. Beetroot Academy is today located in 16 cities and has educated approximately 1% of Ukraine's workforce in IT.
Read more about Beetroot here.
About Aducera Consulting AB
Aducera Consulting is an established Swedish company that provides consulting services in development and senior project management in IT. The customers are mainly large Swedish companies and authorities.
Media Contact
Company Name: Beetroot AB
Contact Person: Tetiana Vasylenko
Email: [email protected]
City: Stockholm
Country: Sweden
Website: www.beetroot.se