FreeCast's SelectTV Adds RT, The Hope Channel, and More Networks from the European Television Guild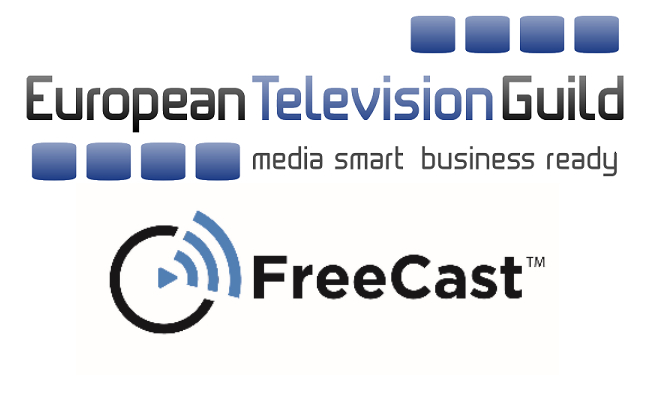 This is the big advantage of online distribution. A service like ours can cater very effectively to specialized channels, in a way that big cable and satellite providers or even broadcast TV cannot.
The Hope Channel, RT, and their Spanish language counterparts join several other ETG channels within FreeCast's SmartGuide.
FreeCast is pleased to announce the addition of several channels to the company's SmartGuide thanks to an expanded partnership with the European Television Guild. The channels, including The Hope Channel, Esperanza TV, RT (formerly Russia Today), RT en Español, RT Documentary, and SonLife Broadcasting are now available on the company's flagship SelectTV service and other television systems powered by the company's SmartGuide.
The Hope Channel and Esperanza TV are distributed to millions of faith-based audiences through online distribution platforms, cable, broadcast, and satellite platforms globally. RT is an award winning global, round-the-clock news network of eight TV channels, broadcasting news, current affairs, and documentaries. RT has a total weekly audience of 100 million viewers in 47 of the 100+ countries where RT broadcasts are available.
The European Television Guild is a leading voice in the television and OTT spaces, providing consulting service to clients around the world and publishing Rapid TV News, an industry news outlet that FreeCast has been a long-time consumer of and contributor to.
CEO William Mobley of FreeCast talked about the role that his company can play in distributing these types of networks to new audiences: "This is really the big advantage of online distribution. A service like ours can cater very effectively to specialized channels, in a way that big cable and satellite providers or even broadcast TV cannot. So from religious networks to international and foreign language programming, our platform is fantastic for connecting the right viewers with the right content."
Media Contact
Company Name: FreeCast Inc.
Contact Person: Tyler Shears
Email: Send Email
Phone: (407) 374-1607
Address:6901 TPC Drive Suite 200
City: Orlando
State: Florida
Country: United States
Website: https://freecast.com