Akin Yai releases the follow up "Darkkar Noir" to his full-length album Romantica, based on the current events of the world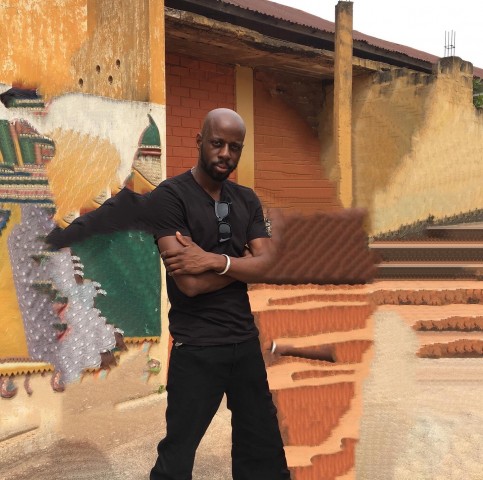 Born in Quidah, Benin (West Africa), Akinlola Yai AKA Akin YAI moved to America at the early age of 8 years, in the year 1988; the time hip-hop music was at its peak and was called the golden year of hip-hop. Akin YAI instantly found himself drawn to the popular music culture of America, specifically hip-hop, and there was no looking back for him after that.
Akin Yai has made many amazing songs like- Marathon, Skin, Everything is Beautiful, and others, which are a part of his 2017 released, full-length album "Romantica". But his recently released album "Darkkar Noir" is an evolved version of the artist in terms of music and vocals. This album is a follow-up to "Romantica" and is produced by Speck and Enoch (CYNE). It is a beautiful collection of 12 astounding songs including- African Disco, Patriarchy, Darkkar Noir, To Love Yourself, and 7 others. The album features various talented emcees like Seven Star, NostroDonny, and Fleetwood Boss along with the vocalist Carissa Lawrence in the track "Amour".
When asked about his latest released project "Darkkar Noir", Akin YAI says, "Darkkar Noir is an encapsulation of the last 3 years of my life, from 2017 till now, the moments, the highs and lows. All the themes that are on this project like Patriarchy, cancel culture are pretty much current events of the world at large through my lens. So the actual album title is a perfect play on words and nostalgia." Akin YAI flipped the name of a popular fragrance from the 80s known for its masculinity, sensuality, and slickness to characterize the mood of his music.
Akin YAI has always been surrounded by the afrobeat music, like Fela Kuti, and Congolese Soukous music like Kanda Bongo Man, since his childhood days in Africa, and was drawn towards drums from the beginning. He likes to describe his music style as 'sample-based progressive hip-hop with subtle nods to electronica and conscious, braggadocio lyricism infused with drops of nostalgia'.
Akin YAI started releasing music professionally in 2001, as a part of the hip-hop group CYNE. Artists like Rakim, N.W.A, 2 Live Crew, and Bobby Brown have been a great influence for him in his music. Akin YAI has been passionate about music, which is evident in the songs that he makes. He talks on real issues and creates music that is inspiring and motivating, which makes him stand out. His music is raw and ardent, the reason he is loved by his fans and listeners from across the world.
Listen to "Darkkar Noir" now on Spotify.com.
Media Contact
Company Name: Akin Yai Music
Contact Person: Akin Yai
Email: Send Email
Country: United States
Website: akinyai.bandcamp.com