Jobfiddle Announces New Job Board Listing to Connect Employers with Employees for Free
JobFiddle, an online free job posting site, today announces the launch of its new job board listing, JobFiddle.com, to connect employers/companies with employees for free. JobFiddle.com launch is meant to help American-based companies and employers hire the best talents by providing a free opportunity for them to post their job vacancy adverts on the new job board listing.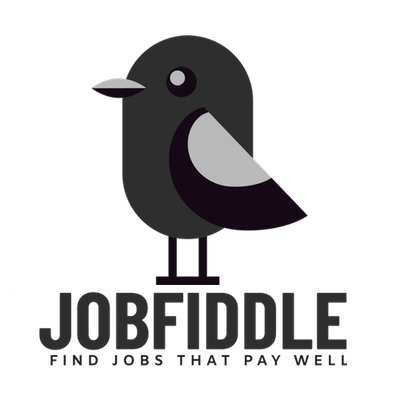 The free package for job advertising by employers on the new job board site is set to last through November and as well provide the employees with the opportunities to find the job of their dreams. With paid promotion through social media, targeting the age group from 25-35 years in the US, the free job posting will draw hundreds of thousands of talented employees, enough for companies/employers to hire the best talent with the potentials to offer optimum productivity.
According to the Co-founder of JobFiddle.com, the new job board listing will provide a unique opportunity for any employer who wishes to hire the most talented employee at no cost: "We would like to make various services available on this site including, but not limited to providing employment ads and other like services, all for free; making it possible for every employer to take advantage of our today's technologically driven era in hiring the most talented employees for maximum productivity. I am optimistic that our paid promotion on social media, targeting a specific age group from 25-35 years in the US will go a long way in making the whole process seem easier than usual for all the employers that would have their job ads listed on the new job posting sites."
Video Link: https://www.youtube.com/embed/3Kk7dD4MTaQ
He went further to urge companies and employers to take advantage of this rare opportunity to have their jobs listed and promoted for free. "I believe we've created a rare opportunity for the employers to key into without hesitations and have their job ads get to the best talents."
JobFiddle.com is an online job posting site that offers exceptional as well as free online job postings to employers from the United States. The site provides free publicity and gets more eyes on the job listing of the employers plus social media promotion that starts in November, with Facebook users as a target. The free job posting will last from now till the 30th of November, 2020. The new job board listing encompasses Full Time Jobs, Part Time Jobs, Freelance Jobs, and Internship Jobs.
The job posting site is operating in line with the best internationally recognized standards, providing adequate protection for both individuals as well as the organization's information, even in the process of transferring personal information from the employees to employers. Its terms of services also provide clear, easy-to-understand, and feasible guidelines to enable professionalism and secure information flow on the site.
To know more about JobFiddle's free job postings online or have your job adverts listed on the site, please visit JobFiddle's official website at https://jobfiddle.com or contact them via mail at [email protected]
Media Contact
Company Name: JobFiddle
Contact Person: Partner
Email: Send Email
Country: United States
Website: https://jobfiddle.com/