Q By Qs: A Fashion Industry Unicorn for the 21st Century
DETROIT, USA – November 10, 2020 – Likening a product to something that already exists typically means it isn't as unique as it presents itself to be. Such isn't the case with Q by Qs, which Esquire magazine recently dubbed "Picasso meets Apple with Don Draper in the driver seat." A truer spin could hardly have been put on this disruptive fashion brand. Picasso and Steve Jobs might seem to have little in common, but they shared a vision for turning the basic forms of aesthetic communication on their head. While this notion was taken to literal extremes in Picasso's distorted figures, none would dare question the humanity of what he was painting. Jobs likewise made the familiar unfamiliar and back again. Q by Qs has accomplished nothing less by transforming fashion staples like luxury shoes, travel bags, and accessories into statements striking enough to catch the eye while being recognizable enough to convince the heart.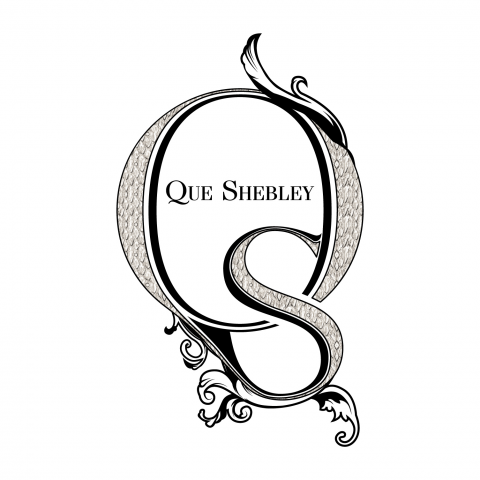 Q by Qs is the brainchild of fashion industry unicorn Que Shebley, a Lebanese American immigrant on a mission to marry old-world craftsmanship with the promise of singularity stitched into every bespoke piece he produces. Shebley understands that style is only as robust as its details, and in this regard his work is meticulous down to every thread. In addition to this distinctive fashion sense, he allows customers to participate in the design process via a revolutionary 3D customization platform, thereby opening a countless array of colors, accents, and materials to the whim of possibility.
And what of Don Draper? In the words of the fictional advertising guru, "People will show you who they are, but we ignore it because we want them to be who we want them to be." When wearing Q by Qs bespoke fashion, however, customers can be sure of broadcasting themselves in such a way that no one will ever need to tell them who — or how — to be. Even so, there's more to Q by Qs than the fact that no two pairs of shoes are the same, because it all comes down to taste. With so much technology and media vying for attention, it's a comfort to know that some things are still being made beyond the grasp of automation, and in a way that draws the future into the here and now, one innovation at a time.
Q by Qs operates exclusively online and offers an unparalleled customization experience. Brand ambassadors can be reached easily via Facebook, and Instagram offers the curious an aesthetically vivid window through which to explore its various clothing lines and products. Those interested can also keep up with the latest developments on the company blog.
For more information, please visit https://shopqbyqs.com or contact Q by Qs directly at [email protected]
Media Contact
Company Name: Shebley Group llc (Q by Qs)
Contact Person: Media Relations
Email: Send Email
Phone: 1.313.284.8377
Address:6001 cass avenue Suite 124
City: Detroit
State: MI 48202
Country: United States
Website: https://shopqbyqs.com