New Single "Nothing to Hide" Celebrates Love and Unity Amidst Anti-LGBTQ Rhetoric
Peter Ngqibs, the rising artist from Los Angeles, is set to release his latest single "Nothing to Hide" featuring Travie Austin on May 11, 2023. The song is a powerful celebration of love and unity in the face of anti-LGBTQ rhetoric and the political climate, especially for the transgender community.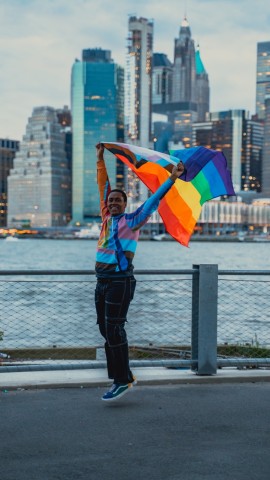 "Nothing to Hide" is a soaring soca-influenced track with soaring soprano voices from Daveda Browne and Mia Pafumi. The single was first pitched to Ngqibs by UK artist Timmy Beep three years ago, and he was immediately drawn to its message of inclusivity and love.
"I'm excited to release 'Nothing to Hide' and to spread a message of love and acceptance in a time where it's so desperately needed," says Ngqibs. "With each trip and fall, we rise stronger, and I hope this song will remind listeners that there's nothing to be ashamed of; that love is love; and that we are all human."
Ngqibs is no stranger to collaborating with big-name artists, having just released his first single featuring Moonchild Sanelly in April 2023. Moonchild has collaborated with the likes of Beyoncé and Diplo and recently performed with the Gorillaz at Coachella.
For more information on Peter Ngqibs and his upcoming releases, please visit his website at http://www.peterngqibs.com or follow him on Instagram and Twitter @peterngqibs.
https://instagram.com/peterngqibs?igshid=NTc4MTIwNjQ2YQ
https://twitter.com/peterngqibs?t=n7hRm_sWHvL3O_RWmBFHKg&s=09
Media Contact
Contact Person: Peter Ngqibs
Email: Send Email
Country: United States
Website: https://www.peterngqibs.com