Madison Ekstrand wins Best Actress at LA Webfest.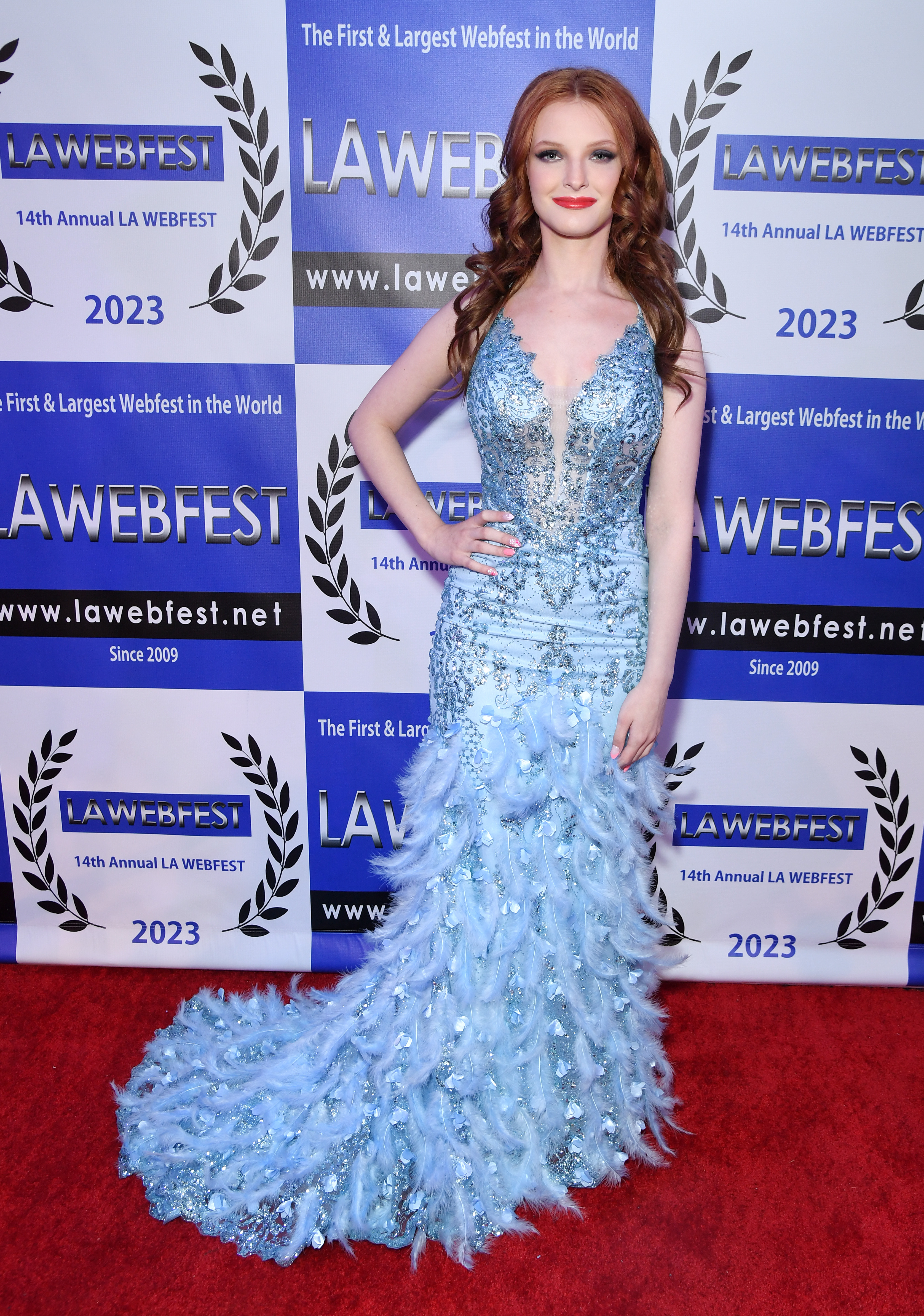 On the evening of May 5th, the LA Webfest had its reception and awards show at the Barnesdall Gallery Theater in Hollywood. Madison Ekstrand received the Best Actress award for her role in the award-winning short, "The Curse of Stonehill." Her co-star Micheal Paré also received the Best Actor award as well.
The Los Angeles Web Series Festival, more commonly known as the LA Web Series Festival, is a web series festival based in Los Angeles, California. It was founded in 2009 by Michael Ajakwe Jr, an Emmy Award Winning writer, and was one of the first web series-based events; Filmmaker Magazine called it "the granddaddy of all webfests."
Madison Ekstrand plays the role of Lauren Foley, who turns 18 and has her adoption papers open in search of her birth mother. Her quest takes her to an old haunted estate where her mother grew up and was last seen. The caretaker, Edward Barnes (played by Micheal Paré), holds the key to her mothers dark secret.
She spent her early years as a competitive dancer and won many awards for her performances. In her early teens she studied acting and started pursuing a career in Los Angeles. Her newest project includes starring in the soon-to-be-released "Very Frightening Tales" series where she plays multiple characters. She has also had cameos in other feature films and TV pilots including the monster horror, "Reed's Point."
In addition to her TV and film work, Ekstand is quickly becoming a name on the fashion circuit for her red carpet appearances and consistently making the "Best Dressed" lists. When Madison isn't pursuing her career, she enjoys returning to her hometown and spending time with her family.
Media Contact
Company Name: Suzanne DeLaurentiis PR
Contact Person: Suzanne DeLaurentiis
Email: Send Email
Phone: (310) 801-3675
Country: United States
Website: http://suzannedelaurentiisproduction.com/