Unmasking the Future King of Hip Hop & Business: Is Mansa P 'The One'? Discover the Mystery Behind the Music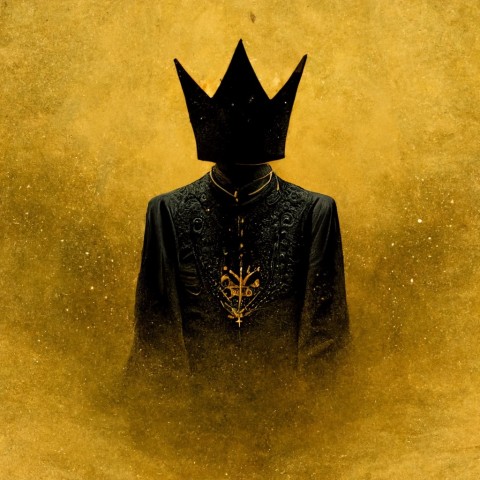 LOS ANGELES, CA – May 12, 2023 – Ever wondered who would take the throne as the king of hip hop, while simultaneously conquering the world of business? Who could be bold enough to claim such a title? We'd like to introduce a game-changer, a force of nature who's not just an artist, but a trailblazer in the business world. Meet Mansa P, the self-proclaimed "The One."
But, who is Mansa P? Isn't that the million-dollar question?
A silhouette shrouded in mystery, Mansa P is not just another name on the hip-hop scene. His latest track, "The One," isn't just a testament to his exceptional talents, but a declaration of his ambition to rise to the top, both in the music industry and the business world.
With a raw, authentic sound and an entrepreneur's mindset, Mansa P is not just dreaming of greatness, he's manifesting it. His lyrics aren't just words, they are a personal testimony, a blueprint for success, a narrative of relentless work ethic and resilience.
Who said the worlds of hip-hop and business don't mix? Mansa P is here to shatter that notion. His vision? To be recognized as the greatest rapper and businessman to ever step foot on this planet. Ambitious? Yes. Possible? Well, with Mansa P, it seems the sky's the limit.
But, who is Mansa P? That's a question echoing throughout the industry. What drives this prodigy? What's his story? His secrets? Who is the man behind the music and the businesses?
Stay tuned. With every beat and every business move, Mansa P unveils another piece of the puzzle. Intrigued yet? We thought so.
Dive into the mystery that is Mansa P by visiting his SoundCloud profile here: https://soundcloud.com/mansa-p7 and become part of the journey. Listen to "The One" and let's unravel the enigma together.
Are you ready to witness the rise of a king? Because, we assure you, Mansa P is ready to claim his crown.
About Mansa P:
Mansa P is an emerging hip hop artist and entrepreneur based in America. Known for his unique sound and business mindset, he is on a journey to become the greatest in both the music industry and the business world.
Follow Mansa P on:
Twitter: https://twitter.com/TheMansaP
SoundCloud: https://soundcloud.com/mansa-p7
Media Contact
Company Name: SQ Community Building
Contact Person: Michael Price
Email: Send Email
Country: United States
Website: https://on.soundcloud.com/puBZtdCPchr8xs5R6