FlipHTML5's Digital Catalog Maker Empowers Businesses to Generate Leads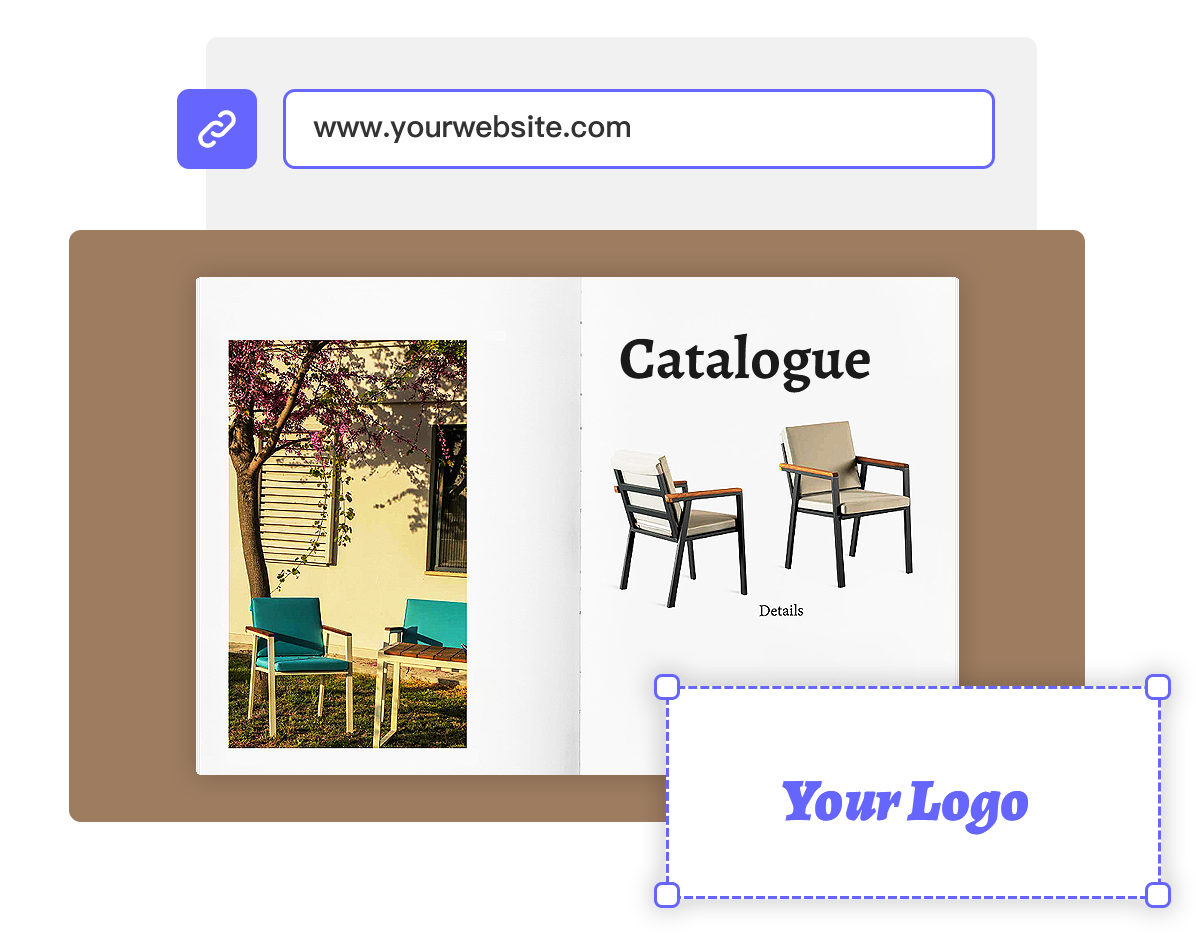 The digital catalog maker allows users to create a catalog with their logos, font and other brand elements.
FlipHTML5, a digital catalog maker, offers a range of features that enable businesses to create interactive digital catalogs that showcase their products and services in a visually appealing way.
As a digital catalog maker, users can upload their existing PDF, Word and PPT, and turn it into a digital flipbook automatically. It does not matter that the user doesn't have a document. FlipHTML5 offers many delicate templates that can be adopted by users without fee and cover most industries, helping businesses to save time by modifying them to meet their needs.
The biggest advantage of the digital catalog maker is that businesses directly add audio, videos, images and links to their catalog to show more details about their products, which is easy for customers to learn more about the products.
The digital catalog maker also can help businesses to build their brand and make an impression on their customers. Businesses can change the catalog domain with their own, edit their URL link with a product name or a company name, and set loading text to help customers learn more about the company. What's more, the digital catalog supports users in uploading their brand logo images or adding website links that will show in the upper left corner of their catalog, and they can adjust the logo height, left and top margin.
By using the digital catalog maker, businesses save on the cost of printing. They don't need to print the online catalog as they can easily share this digital catalog to social media through the QR code or the link. Not only can customers browse online on the computer, but also go through the catalog on mobile phones and iPad, which is easy for businesses to expand their market and attract more potential clients.
This digital catalog maker also helps businesses visualize their data. Businesses understand in real-time how many times customers interact with the content they have added. For example, knowing the number of times customers click on the product link and video, in this way, businesses can obtain the customer's preference for the product, and make timely adjustments to cater to the customer's preference.
"The goal of developing the digital catalog maker is to maximize their marketing efforts to grab potential customers while saving costs. Through our platform, businesses have the right to customize the catalog to promote the interactivity between their products and customers, which can increase customers' engagement and arouse their desire to buy," says Winston Zhang, CEO of FlipHTML5.
To learn more about the digital catalog maker, please visit FlipHTML5.
About FlipHTML5
FlipHTML5 provides personalized digital publishing solutions for many industries, including Education, Finance, Travel, Nonprofits and so on. FlipHTML5 aims to make a long-lasting impression on users and readers, and different industries can benefit from it.
Media Contact
Company Name: FlipHTML5 Software Co., Ltd.
Contact Person: Lailie Tan
Email: Send Email
Phone: 86 020-61972665
Address:Room 1003, 10/F, Tower 1, Lippo Centre, 89 Queensway, Admiralty
City: HongKong
Country: HongKong
Website: https://fliphtml5.com/