Automated Machine Learning (AutoML) Market Size, Share with Focus on Emerging Technologies, Top Countries Data, Top Key Players Update, and Forecast 2028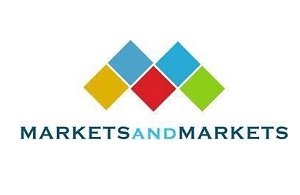 IBM (US), Oracle (US), Microsoft (US), ServiceNow (US), Google (US), Baidu (China), AWS (US), Alteryx (US), Salesforce (US), Altair (US), Teradata (US), H2O.ai (US), DataRobot (US), BigML (US), Databricks (US), Dataiku (France), Alibaba Cloud (China), Appier (Taiwan), Squark (US), Aible (US), Datafold (US), and SparkCognition (US).
Automated Machine Learning (AutoML) Market by Offering (Solutions & Services), Application (Data Processing, Model Selection, Hyperparameter Optimization & Tuning, Feature Engineering, Model Ensembling), Vertical and Region – Global Forecast to 2028
The Automated Machine Learning Market is estimated to grow from USD 1.0 billion in 2023 to USD 6.4 billion by 2028, at a CAGR of 44.6% during the forecast period. Automated machine learning (AutoML) is a subset of artificial intelligence (AI) that enables users to create machine learning applications without requiring extensive knowledge of statistics and machine learning. It simplifies the process of building high-performance machine learning applications, which traditionally required specialized data scientists and domain experts. Due to advancements in data science and AI, AutoML has seen significant progress in recent years.
Download PDF Brochure: https://www.marketsandmarkets.com/pdfdownloadNew.asp?id=193686230
Healthcare & Lifesciences to account for higher CAGR during the forecast period
The AutoML market for healthcare is categorized into various applications, such as anomaly detection, disease diagnosis, drug discovery, chatbot and virtual assistance and others (clinical trial analysis and electronic health record (EHR) analysis). In the healthcare and life sciences industry, AutoML can help automate various tasks such as disease diagnosis, drug discovery, and patient care. AutoML can be used to analyze large volumes of medical data, such as electronic health records, medical images, and genomic data, to identify patterns and make predictions. This can help healthcare professionals make more accurate diagnoses, identify potential treatments, and improve patient outcomes. AutoML can also be used in drug discovery to identify potential drug candidates and optimize drug development processes. By analyzing molecular structures, genetic data, and other factors, AutoML can help identify potential drug targets and optimize drug efficacy and safety. AutoML can also be used to monitor patient progress and adjust treatment plans as needed. The implementation of AutoML in healthcare and life sciences should be done with caution and consideration for ethical and regulatory concerns.
Services Segment to account for higher CAGR during the forecast period
The market for Automated Machine Learning is bifurcated based on offering into solution and services. The CAGR of services is estimated to be highest during the forecast period. AutoML services allow users to automate various tasks involved in building and deploying machine learning models, such as feature engineering, hyperparameter tuning, model selection, and deployment. These services are designed to make it easier for businesses and individuals to leverage the power of machine learning without requiring extensive knowledge or expertise in the field.
Inquire Before Buying: https://www.marketsandmarkets.com/Enquiry_Before_BuyingNew.asp?id=193686230
Key players operating in the Automated Machine Learning market across the globe are IBM (US), Oracle (US), Microsoft (US), ServiceNow (US), Google (US), Baidu (China), AWS (US), Alteryx (US), Salesforce (US), Altair (US), Teradata (US), H2O.ai (US), DataRobot (US), BigML (US), Databricks (US), Dataiku (France), Alibaba Cloud (China), Appier (Taiwan), Squark (US), Aible (US), Datafold (US), Boost.ai (Norway), Tazi.ai (US), Akkio (US), Valohai (Finland), dotData (US), Qlik (US), Mathworks (US), HPE (US), and SparkCognition (US). These Automated Machine Learning vendors have adopted various organic and inorganic strategies to sustain their positions and increase their market shares in the global market.
ServiceNow Inc. is known for providing enterprise cloud computing solutions. It delivers digital workflows on a single enterprise cloud platform called the Now Platform. The product portfolio of the firm is mainly focused on providing information technology and employee and customer workflows. ServiceNow offers solutions for IT operations management that covers service mapping, delivery, and assurance solutions; and business management such as financial management, project portfolio suite, vendor performance management, and performance analytics, including governance, risk, and compliance; and application development services. The company operates in North America, Europe, the Middle East, Africa, the Asia Pacific, and others. In recent years, ServiceNow has also made significant investments in the field of automated machine learning (AutoML). The company's AutoML platform, called Now Intelligence, is designed to help businesses build and deploy machine learning models more efficiently. Now Intelligence offers a range of features, including data ingestion, data preparation, and model training and deployment. The platform is built on top of ServiceNow's core platform, which means that customers can leverage their existing ServiceNow data and workflows to build machine learning models without having to learn new tools or languages. With the increasing demand for AI and machine learning solutions in various industries, ServiceNow's Now Intelligence platform is positioned to be a significant player in the AutoML market.
Baidu is a leading Chinese technology company which was founded in 2000 and is headquartered in Beijing, China. It offers a range of internet-related services, including search engines, online advertising, cloud storage, and artificial intelligence (AI) solutions. It is one of the largest AI and internet companies, with a focus on developing cutting-edge technologies to improve people's lives. It is operating through segments ranging from transaction services, iQIYI, and search services, the company has an array of vertical search-based products for end users and online marketing services for multinational companies, large domestic businesses, and SMEs. Baidu App, Baidu Search, Baidu Feed, Haokan, Baidu Post Bar, Baidu Knows, Baidu Encyclopedia, Baidu Maps, Baidu IME, popIn, Simeji, and Facemoji are the range of products offered for end users, while Pay for Placement (P4P) and non-P4P are online marketing services offered to customers. Baidu's services cover a wide range of verticals, including healthcare, education, finance, transportation, and autonomous driving, among others. The company has a significant presence in China, with headquarters in Beijing and offices across the country, as well as international offices in the US, Japan, and other regions. In autoML, Baidu offers a platform called EZDL that allows users to create and train their own deep learning models without requiring extensive programming knowledge. EZDL uses a drag-and-drop interface and provides pre-built templates for various tasks, including image classification and object detection. It also offers automatic model tuning and optimization to improve model accuracy. Baidu's autoML platform is designed to be accessible to a wide range of users, including small and medium-sized businesses.
Salesforce is an American provider of cloud-based software, which offers CRM software and apps with a focus on sales, customer service, marketing automation, analytics, and application development. Salesforce has a community of over 10 million innovators, disruptors, and community shapers known as Trailblazers. The company offers a wide range of products and services across segments, including sales, services, marketing, application, analytics, employee experience, trailblazers and reskilling, and enablement and collaboration, most of which operate on a single trusted cloud platform. Its service offerings can be easily deployed through mobile devices and internet browsers and can be integrated with other platforms and enterprise applications. Salesforce has a cross-cloud technology named Salesforce 360, which helps its clients obtain a single integrated, holistic customer profile for various departments. The company caters to various industries, including BFSI, healthcare and life sciences, government, communications, retail, consumer goods, media, manufacturing, transportation, and hospitality, automotive, and education. It has a geographic presence in North America, Europe, APAC, and MEA. In the AutoML market, Salesforce offers Einstein AI platform that provides ML, NLP, and computer vision solutions. Einstein also provides various tools, including Einstein Discovery, Einstein Prediction Builder, Einstein Next Best Action, Einstein Language, Einstein Bots, and Einstein Vision among others. In AutoML, Salesforce has integrated AI and machine learning into its products to help businesses automate and improve their data analysis and decision-making processes. The company's AI platform, Einstein, offers various features including natural language processing, predictive analytics, and automated data preparation. Additionally, Salesforce has formed partnerships and made acquisitions in the AutoML space, such as its collaboration with Google Cloud to integrate automl tools with its customer 360 platform, and its acquisition of Tableau, which has built-in automl capabilities.
Media Contact
Company Name: MarketsandMarkets™ Research Private Ltd.
Contact Person: Mr. Aashish Mehra
Email: Send Email
Phone: 18886006441
Address:630 Dundee Road Suite 430
City: Northbrook
State: IL 60062
Country: United States
Website: https://www.marketsandmarkets.com/Market-Reports/automated-machine-learning-market-193686230.html